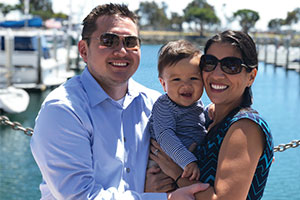 Dada,
Thank you for how hard you work to provide the best for our family and for my future. Mommy and I are truly blessed to have you in our lives.
Happy Father's Day!
Love,
Andy & Mommy
To: Timothy Strouse
Happy Father's Day, Daddy!
I know I can be difficult sometimes but you love me unconditionally and I thank you for that.
One day I will take great care of you like you do for me. I love you! XOXO
Love,
Miss Ava
To: Keith Purcell
Dear Daddy,
You are such an awesome and cool Dad!
You are truly the best Dad and we love you so very much! Thank you for all that you do for us!
Love,
Danika & Katrina
To: Chris Herich
From: Nathan Herich
Dad,
You can't comprehend how much you mean to me. You're so much fun to do stuff with. I just think you're a really cool guy and a very fun dad.
I love you!
Pop,
Thank you for being such a loving, selfless, and generous father and grandfather.
You are so special and we are all blessed to have you in our lives.
Happy Father's Day!
Love,
Brian, Cindy & Andy
To: Ken Bickel
From: Colin Bickel
My dad is the most kind and generous person any son could ask for. I feel he sets a great model by sticking up for me and dealing with any personal issue I have. In my opinion he's a perfect parent and knows when I need help without pushing the boundaries.
I don't know what else I would ask for if I had one wish other than having a great dad.