To: Derek Leung
Scripps Ranch High School
Photo by Michelle Leung
To: Sarah Costanzo
Job well done Sarah, we are so proud of your accomplishments! UC Davis is lucky to have you.
Lots of love, hugs and kisses,
Mom and Dad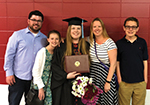 To: Megan Schmidt
Congratulations to Megan Schmidt (SRHS c/o 2014) as she graduates from the University of Alabama with a Bachelor's degrees in English and Education.
We are so proud and can't wait to see what's next!
Love, Mom & Michael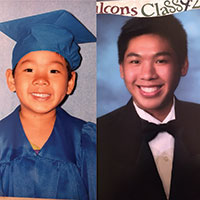 To: Troy R.
From: Sarah R.
You did it TROY!
We are so proud of you! We are excited for your new adventure in life.
CSU Northridge, Troy!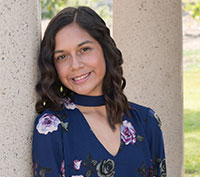 To: Mia
Congratulations on your 8th grade promotion. You've blossomed into such a beautiful young lady and we're so proud of all that you've accomplished. We know that you'll continue to do great things in high school. Please know that we're always here for you.
Love, Uncle Brian & Auntie Cindy
To: Lauryn
Congratulations, Lauryn! We are so proud of what you have achieved these past four years and can't wait to see what lies ahead for you.
We love you always,
Mom & Dad