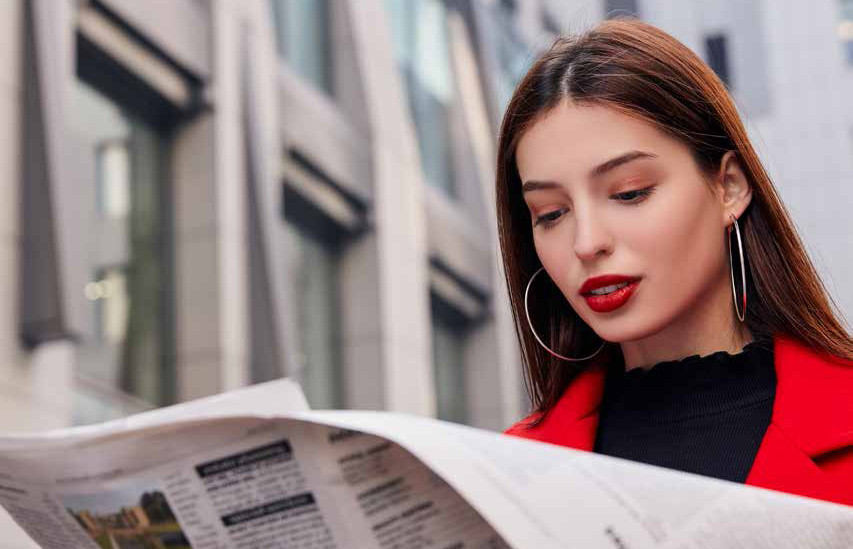 Image is everything.
Where you advertise says a lot about you and your business. Why not advertise in the most popular and respected publication in Scripps Ranch? This trusted newspaper also has the greatest reach, with more than 13,500 copies mailed directly to Scripps Ranch residents each month.
Draw customers from Scripps Ranch to your business!
Scripps Ranch News is the popular, free community newspaper mailed to every home in this community of high-spending professionals each month.
It is a vivid, modern American newspaper with an accompanying website and social media network.
Scripps Ranch consumer profile:
Suburban married couples with children: an enviable lifestyle of families in nice homes.
College educated professionals, most with advanced degrees.
Above average incomes: active lifestyles centered around interests of their children.
Their nexus of education, affluence and children translate into large outlays for child-centered family and home products, services and investments – which continue for several years. Major purchases on big ticket items.
Spend often on shopping, entertainment and dining.
Advertise your business in the most prestigious and effective publication in Scripps Ranch! We make it easy!
Something for every budget
Full color ads
Free professional design service
Ads of every type
Best local content
Vivid layout
Great customer service
Affordable direct mail delivery
Scripps Ranch News is mailed directly to every home in Scripps Ranch. This is the least expensive way to promote your business by direct mail. Don't try to do it yourself when Scripps Ranch News can save you thousands of dollars.
Contact us to make your advertising dollars count!

John Gregory, Publisher – john@scrippsranchnews.com, 858-945-4465
Jacqueline Gregory, Publisher – jacqueline@scrippsranchnews.com, 858-578-1326
Ad Dimensions
We have ad sizes to accommodate any budget. Our newspaper size is 11″x16″. We also offer Advertorials, which includes a 350-word story about your business along with one photo.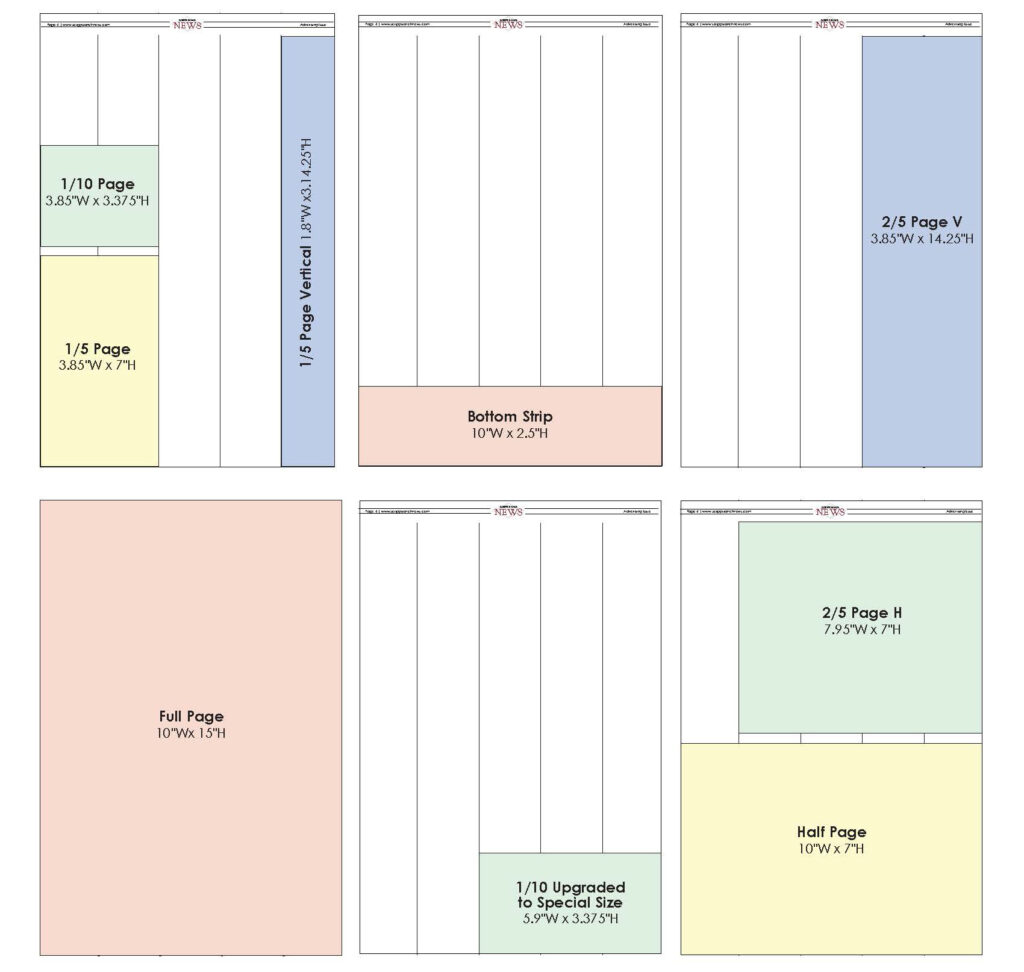 Ad Submission
Design services are available and included in the cost. If you prefer to submit your own ad, please submit your artwork with the following specifications:
File type: pdf, jpg, png, tiff, eps
Applications supported: InDesign, Illustrator, Photoshop
Please embed all artwork and fonts.
CMYK color.
Photos should be at least 300 dpi at full output size. Please note that photos from the internet are generally only 72 dpi and don't print well.
Contact info@scrippsranchnews.com for more information.
Web Design and Graphic Design Services
Scripps Ranch News also provides website and graphic design services. contact jacqueline@scrippsranchnews.com to discuss your project.