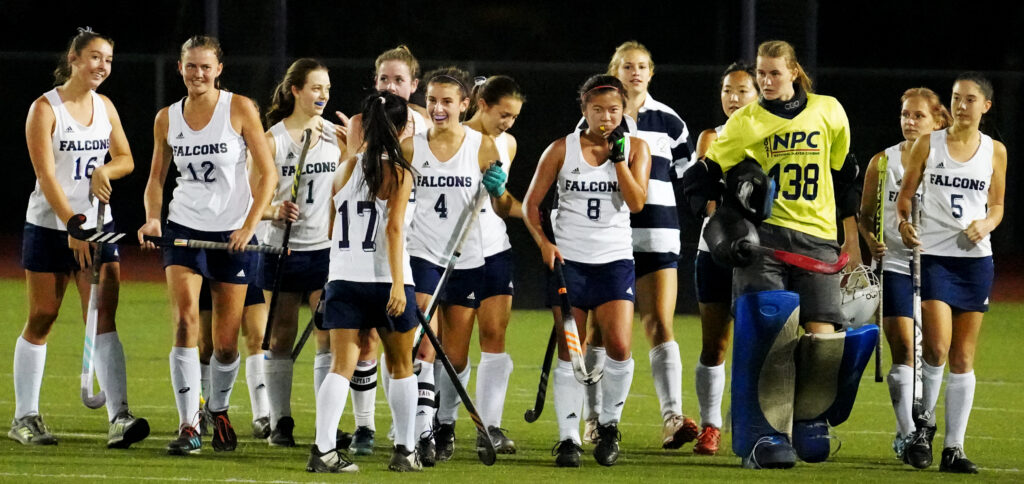 CHAMPIONS AGAIN!
SRHS field hockey
The Scripps Ranch High School varsity field hockey team won the 2021 CIF-SDS Field Hockey Open Division Championship title by defeating Torrey Pines High School 1-0 on Nov. 20. Scripps Ranch High has captured the championship in the last three full seasons.
To get to the championship game, Scripps Ranch defeated Cathedral Catholic 8-2 in the first round on Nov. 16, and beat Canyon Crest Academy 2-1 in the semifinal round on Nov. 18 – all in the same week.
Photo on this page is from the contest against Cathedral Catholic.