Brealin Kern returns to 'Olympics of Tap'
By Ashley Shah
Brealin Kern, a 14-year-old resident of Scripps Ranch, will return to Germany after four years for the Olympics of Tap this September.
Kern will be one of 30 tappers representing the West Coast for team USA. She is the only tapper from Scripps Ranch. There are a total of 230 tappers on team USA this year. 
"Because I competed for team USA when I was 10 years old, I was already a part of it. However, because of the pandemic, there hasn't been an Olympics of Tap in four years, so I had to audition for the team this May," Kern said. "I made it on the team again."
When Kern competed in Germany last, she performed a duo and a group dance in the children's division. She placed second in her duo, and fourth in her group dance.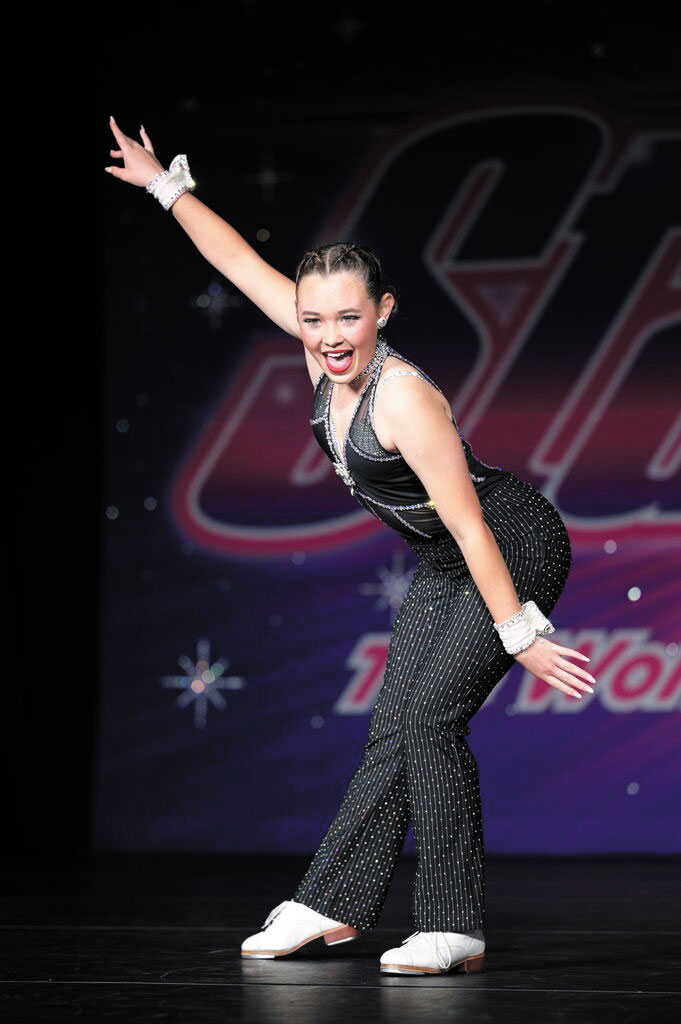 "When I competed in Germany four years ago, there were only nine of us from the West Coast. There were 120 tappers on team USA in total," she said. 
This time around, Kern will be competing in the junior division. She will be doing a duo again, and a formation, which includes 25 tappers.
"I am so excited about my duo because I get to do it with one of my best friends. We have been tapping for years together. We have already performed this piece at other competitions. I am hoping to place in the top six," Kern said. "I am also excited about the formation since it requires a lot of planning since it is judged from all angles. Last time team USA performed the formation in the junior division, we placed first, so I am hoping to match that again."
Because the last time Kern was able to compete in this event was four years ago, she explained what she is most excited about coming back.
"I remember last time I went, we brought symbols of America and traded them with other countries. It was so fun to see what other countries brought to share with us. I am looking forward to that again," Kern said. "I'm also excited for the master classes that are offered to us while we are there, so I can learn new skills."
Kern has also been competing in other competitions.
"I just came back from the East Coast where I competed in The World Dance Project. I competed against 69 tappers from all over the world in the teen division. I was titled Outstanding Dancer in Tap," she said.
She has received many other titles in competitions, such as Miss Teen Elite in the Star Quest regional tournament.
This will be her 12th year tapping.
"I have been tapping my whole life basically. In tap, I am the music; I am the rhythm. I never wanted to do anything else but tap. It's different from every other style," she said.
After Kern participates in this event, she wants to keep performing and practicing tap.
"I want to go to more tap festivals where it is only tap because tap tends to be overlooked. I want to become more involved in the tap community," she said. 
"Because Brealin only has four more years left in tap, it is really important that we get her more involved with the tap community so that she can make connections. After these four years, it will be easier for her to be a choreographer, or to keep with tap, if she becomes more involved," mother Allison Rohner said.
To keep up with Kern's journey, follow her @imbrealinkern and @alikona_sd on Instagram.