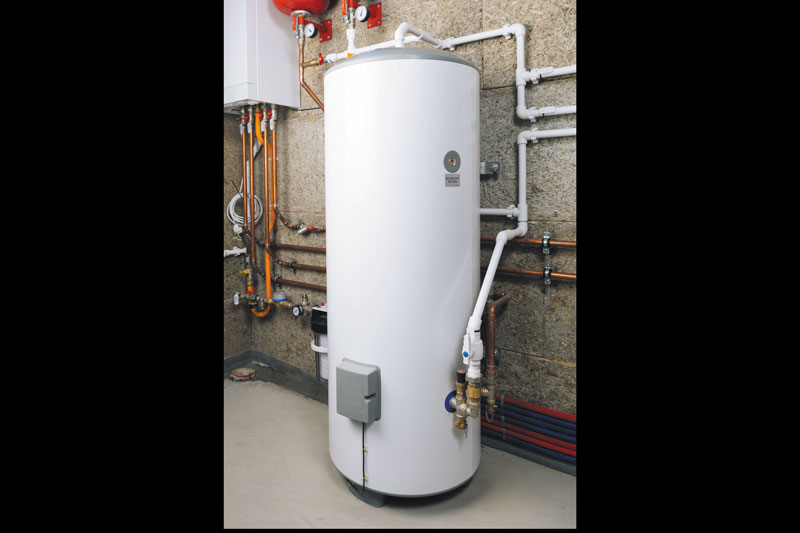 Building electrification is coming your way
By Larry Peranich
Burning of fossil fuels in residential and commercial buildings is responsible for 14 percent of greenhouse gas (GHG) emissions in California. While smaller than transportation (38 percent) and industrial (23 percent), emissions from buildings will need to decrease significantly if we are to achieve net-zero emissions by 2045 as required by law.
One step taken by the California Air Resources Board is to eliminate the sale of natural gas-powered water heaters and furnaces after 2030. This will be for both new construction and replacing worn-out units in existing buildings.
Roughly 90 percent of current residential GHG emissions come from water heaters and furnaces. The intention is that gas-powered heaters will be replaced by electrically powered heat pumps. Heat-pump water heaters and space heaters have efficiencies of 250 percent or more.
Most heat pump water heaters contain back-up resistive heating elements and require a 240 Volt, 30 Amp circuit. Some new water heaters do not have the back-up heaters and can plug into a standard 120 Volt, 15 Amp circuit. However, without the back-up heating elements, they can take longer to reheat if all the hot water is used. If you will want the higher-powered units, you should be sure to have an electrician install the 240 Volt circuit before you need to replace a water heater after 2030.
The City of San Diego has a more ambitious climate action plan than the state, net-zero by 2035. The most impactful strategy in the climate action plan is "Decarbonization of the Built Environment" or, in other words, eliminating use of fossil fuels in our residential and commercial buildings. To work with this strategy, San Diego Community Power has recently committed to provide 100 percent zero-carbon electricity by 2035.
The likely first step the city will take is to modify our building codes to require all new buildings to be 100 percent electric, with no natural gas. The second step is for city-owned buildings to reduce natural gas usage by 50 percent by 2030 and by 100 percent by 2035.
The third, and most difficult step is for natural gas use by existing buildings to drop 45 percent by 2030 and 90 percent by 2035. This will be expensive and politically difficult, and the details are yet to be finalized. Federal subsidies from the Inflation Reduction Act will lower the cost. See rewiringamerica.org/app/ira-calculator to find out what subsidies you qualify for.
We will be posting more links on our webpage about electrifying your home.
Upcoming events:
Friday, May 19, 10 a.m.
SSR & SRCA 50Plus lecture: Hiking Trails in Scripps Ranch
Scripps Ranch Library Community Room
Friday, May 19, sunset
(rain or clouds cancel)
Stargazing
West Sycamore, end of Stonebridge Parkway
Saturday, May 20,
10 a.m.
Magic of Soil
Scripps Ranch Library Community Room

Garden Share
11 a.m.-1 p.m.
Library courtyard
Sustainable Scripps Ranch is a standing committee of the Scripps Ranch Civic Association. To learn more about Sustainable Scripps Ranch, visit scrippsranch.org/ssr or email SustainableSR@scrippsranch.org.