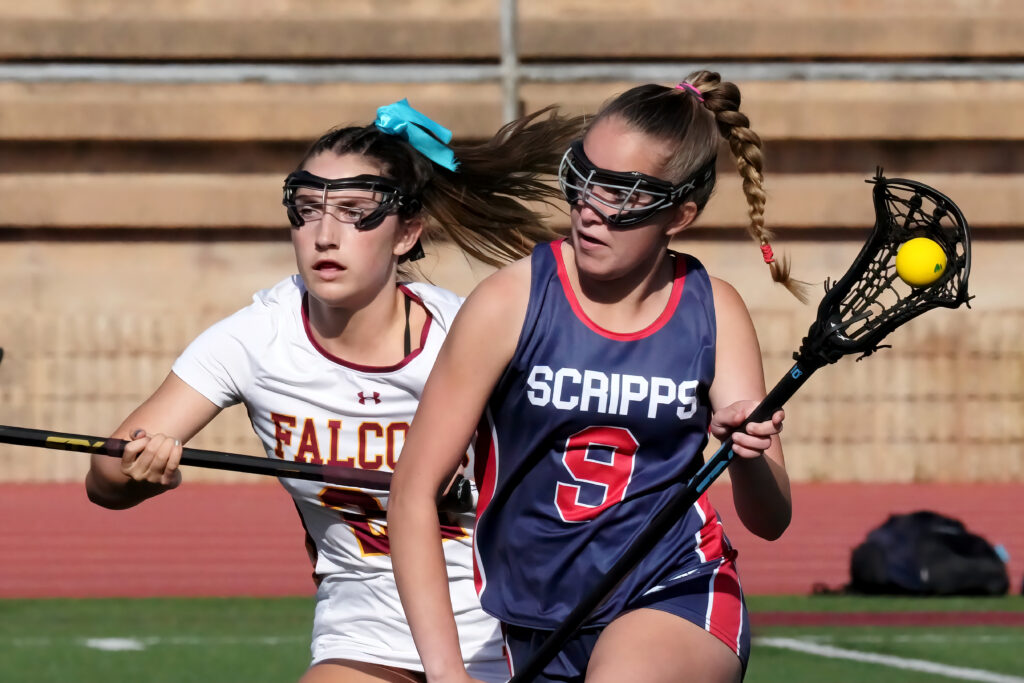 CIF loss ends season for lacrosse team
The Scripps Ranch High School womens varsity lacrosse team qualified to play in the CIF-San Diego Section 2023 Open Division Championships this year but a tough 7-18 first round defeat against Torrey Pines High on May 11 ended the team's up and down season. Torrey Pines was the first seed and Scripps Ranch was seeded eighth.
While the post-season loss was disappointing, Scripps Ranch played good lacrosse this season and had its share of memorable victories. These included some big wins by large margins such as a 16-3 win against Santa Fe Christian on March 3, a 17-4 victory against Canyon Crest Academy on March 10, a 14-7 win over Poway High on March 24, a 19-3 victory over Sage Creek High on April 4, a 19-8 win over Patrick Henry High on April 14 and an 18-5 win against Patrick Henry High on May 3.