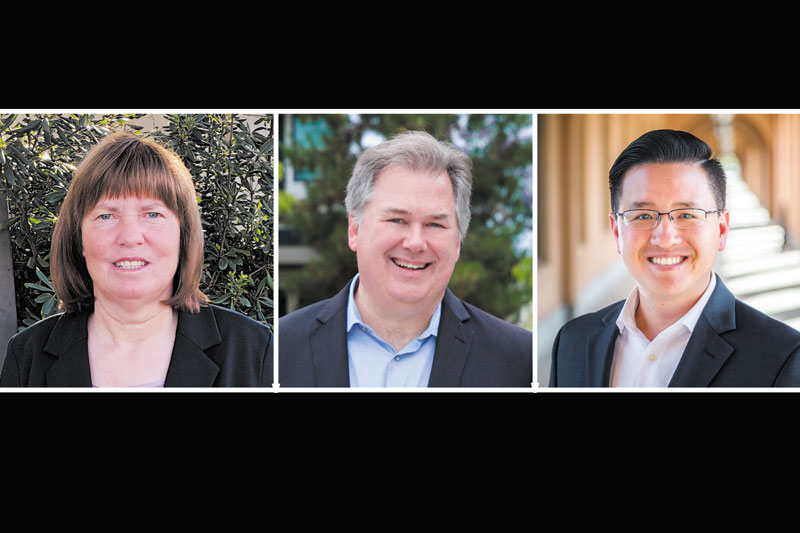 District 6 candidates state their positions
Scripps Ranch residents whose homes are within the new District 6 San Diego City Council boundaries will have the opportunity to vote for a new representative in the upcoming June 7 Primary Election.
Some local voters are now in District 6 because new boundaries based on census population figures, and drawn by a redistricting commission, were recently approved. This resulted in some Scripps Ranch neighborhoods landing within District 6 while the rest remain in District 5, which is represented by Marni von Wilpert. Sitting District 6 Councilperson Chris Cate is termed out, thus a primary election is being held which includes a field of three candidates vying for the soon-to-be vacant seat in District 6.
Here are the position statements that each District 6 candidate sent to Scripps Ranch News for publication:
---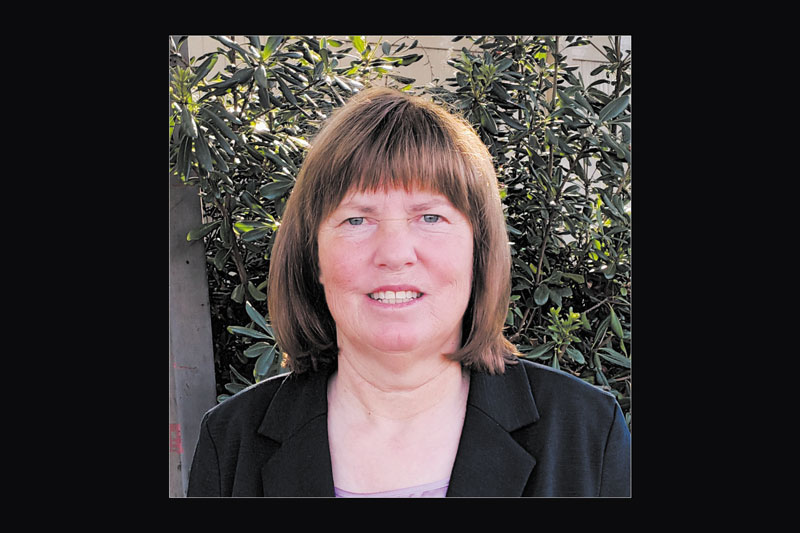 Jane L. Glasson
I, Jane L. Glasson, am a candidate for San Diego City Council District 6.
About 20 years ago, I started working at an elementary school in Scripps Ranch. I worked at four sites in Scripps Ranch. I want to give my best to you as a council member. I'm a leader with education, experience and commitment.
In San Diego County, I graduated with Distinction in the major at a university and graduated at two community colleges. I've volunteered throughout my life, beginning as a junior staff at a Boys and Girls Club where I was named Young Lady of the Year for the years 1977 and 1980. I volunteered serving as membership secretary and points secretary at a community college for both honor societies. I graduated Phi Theta Kappa and Alpha Gamma Sigma. In District 6, I volunteered as treasurer of my HOA.
My priorities for District 6 are, as follows:
Fix streets and potholes.
Restore public safety to numbers needed to protect neighborhoods.
Support businesses.
Maintain parks.
Protect beaches.
---
Tommy Hough
My name is Tommy Hough. I currently serve as a San Diego County Planning Commissioner for Supervisor Terra Lawson-Remer, and I recently served as the key coordinator and primary consultant for the ReWild Mission Bay campaign via the San Diego Audubon Society, though most San Diegans know me from my time on the radio hosting mornings and other dayparts at "it's about the music" FM 94/9, and later, at 102.1 KPRI and 91X.
As a result of last year's city redistricting process, portions of Scripps Ranch have been moved from their long-time alignment in District 5 to join Mira Mesa, Kearny Mesa, University City, Sorrento Valley and Miramar in District 6. So, for the second time in two years, Scripps Ranch neighbors in redistricted areas will choose a new council member beginning with the June 7 primary, with the top two primary finishers moving on to a November runoff regardless of party affiliation.
I first registered as a Democrat when I turned 18 in 1987, and I've been involved with our local Democratic Party for the last 11 years. … I first ran as the endorsed Democratic candidate for the District 6 seat in 2018, and I'm delighted to bring our Neighborhoods First effort to portions of Scripps Ranch this cycle. … As a Mira Mesa resident, I've seen how our communities have been left behind with a legacy of deferred maintenance, in part because our last three D6 council members were beholden to, and in some cases recruited by, Downtown special interests to serve their interests through our D6 seat. As a grassroots candidate, I am a clean break from that tradition. My job is to serve you, and our community. … I bring a record of accomplishment, and I'm committed to putting Neighborhoods First in focusing on our middle class and working class neighbors – not Downtown developers, lobbyists or the black tie donor class. Downtown needs to hear the wisdom of our neighborhoods. I will bring that advocacy to City Hall, and I hope to earn your support.
---
Kent Lee
My name is Kent Lee, and I'm running to serve as your next San Diego City Council member.
As a father of two, in a home where both my wife and I work to support our family, I know all too well the financial hardships we are all enduring at the pump, grocery store, and to keep a roof over our heads. Navigating us out of these tough economic times requires community trusted experience and leadership that will work hard for families, small businesses and all San Diegans. I've spent the last 15 years advocating for our neighborhoods and communities as a small business advocate, serving on the Mira Mesa Community Planning Group, and as a nonprofit leader. Now, I'm running for San Diego City Council to serve my neighbors in District 6 because I want to make sure our communities have a seat at the table so that we can create long-lasting, substantive change for future generations.
When elected, I will immediately get to work on our challenges, including fighting for strategic infrastructure needs by investing in our streets, libraries and parks; increasing housing attainability at all income levels, especially middle- to low-income housing; finding innovative ways to partner with our diverse small business community to spur economic growth; and addressing homelessness with compassionate solutions. Like many of my neighbors, I'm raising a young family during a time when the future is uncertain. I want to create a San Diego that our children can call home and be proud of.
More about the election
To view the City Council district boundaries, visit bit.ly/3LcQC6O and click + to expand the map; or type in your address.
For more information about the June 7 Primary, visit sdvote.com.