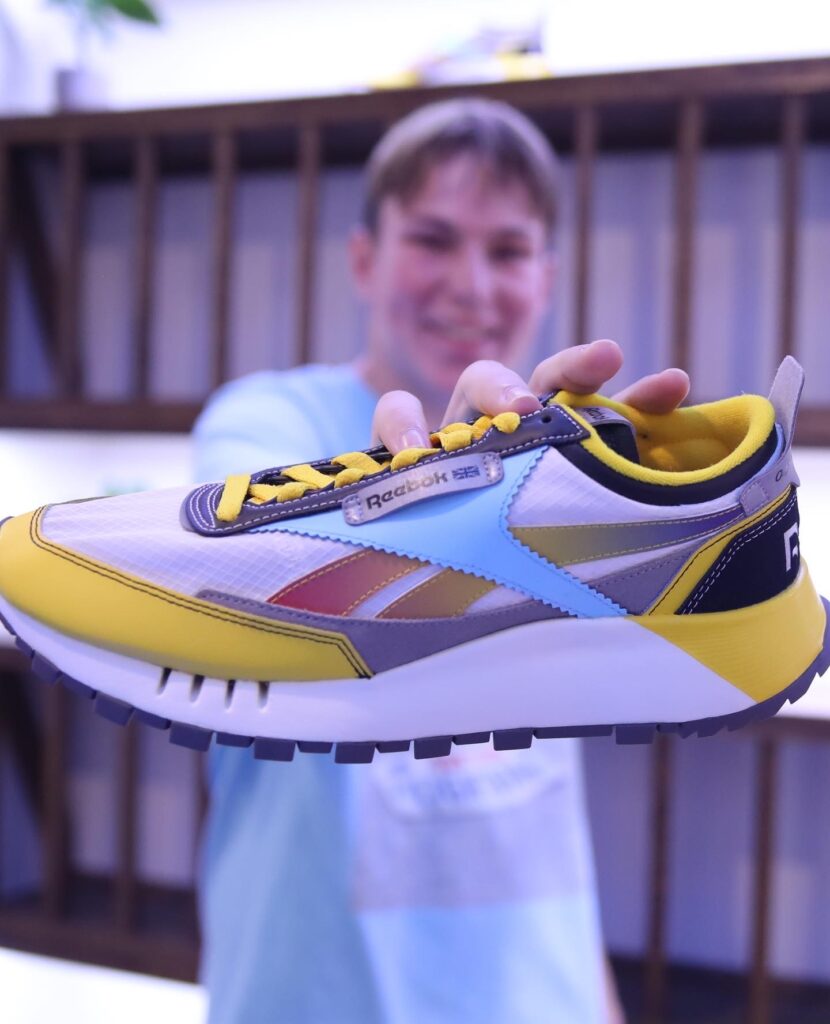 Dream comes true for young shoe designer
By Kaila Mellos
Ben Gass, a 19-year-old Scripps Ranch resident, had a once-in-a-lifetime opportunity he had worked for since he was little.
Gass, who attends the University of Oregon, received a newsletter email in April 2021 from Pensole, a design academy in Oregon, mentioning a competition in collaboration with Reebok and Yellowbrick to design a shoe that would be sold to the public through APBstore.
"There was a certain number of people who entered in just to get into the course to have the chance of doing it," Gass said. "Out of those people, there were three people picked, and I was one of the three."
The competition was set up to reduce 36 down to the three chosen students. First, when applying, the student had to make a video detailing why they thought they should be involved in the competition. Then, Yellowbrick provided 12 weeks of courses that trained the students on different aspects of shoemaking, designing and marketing. After completing the various courses, the students had to submit a shoe design and video explaining their process.
"The way the coursework worked was there were steps," Gass said. "At each point of the step, you had to turn something in. I remember we each turned in our own sneaker design at one point. In the end, you had to turn in a capstone video explaining your entire process and showing off all your work."
Once he was chosen, two other students, Isaac Reeves and Ashley Hamilton, from different parts of the country, worked together to design and market the shoe to be sold in a limited 150-pair quantity.
"I was chosen to be the head graphics person for it. The sneaker design was already chosen and what I did was the graphics for the shoe," Gass said. "I added many important details to it, the little things. I went and refined the inside of the shoes and changed up the lace colors and the outsole and insoles of the shoe."
The team worked mostly over Zoom, texting, and emails since they were spread out all over the country. They finally got to meet in person at the release this year.
Gass was thrilled to be part of the competition and said it's something he has been trying to do since he was a kid.
"I used just to do sketches of different athletes and stuff, and then I branched out to imagining different uniforms for different sports teams," he said. "From that, I just really wanted to be a sneaker designer. My biggest idol of all time is Tinker Hatfield. He's probably the most famous sneaker designer in the world, and he's the real reason I wanted to do it."
Gass had the opportunity to meet Hatfield at a University of Oregon basketball game once and told him of this opportunity he had.
"I went up to him and shook his hand. I said, 'Tinker, man, you are the reason I do all this stuff; you're my biggest inspiration in life,'" Gass said. "And I told him that I had a sneaker coming out. That was just a surreal moment for me, just to tell somebody who made me want to do this, inspired me to do it, and told my idol that I'd actually done it."
Gass hopes his experience can inspire others to follow their dreams and go after what they have wanted to do since childhood.
The collaboration dropped on April 29 this year through APB and sold out.