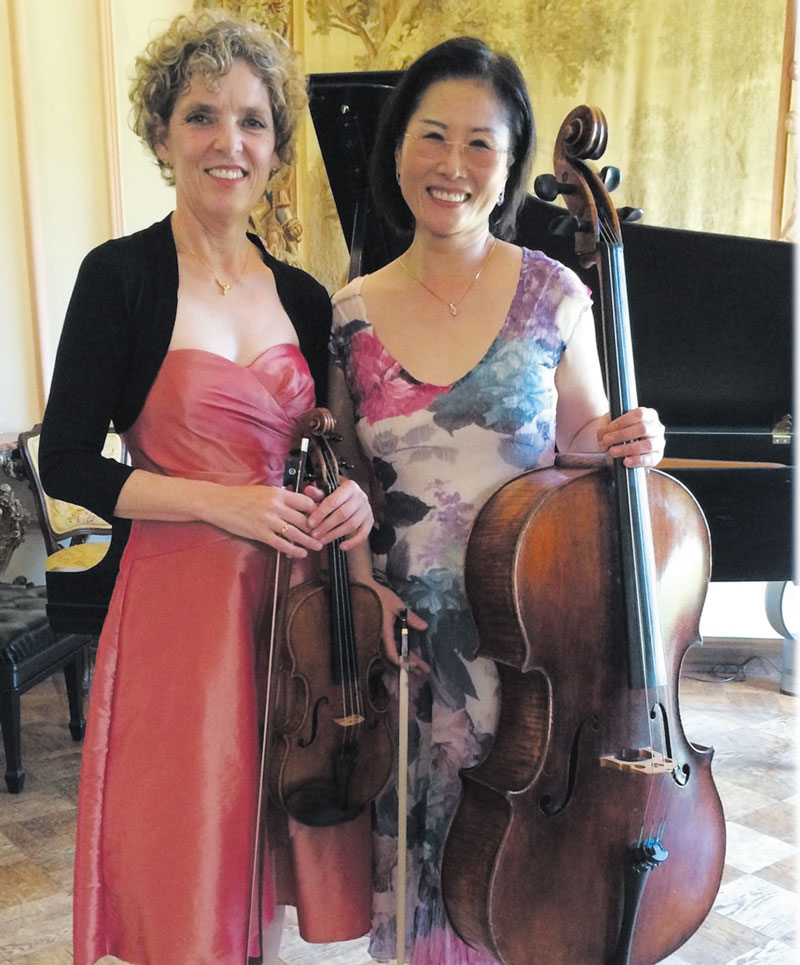 Duo Decorus performance set
The "Pleasure of Your Company" concert series, sponsored by the Scripps Ranch Friends of the Library (SRFOL), welcomes back Duo Decorus on Sunday, Oct. 15, at 2:30 p.m. in the Scripps Miramar Ranch Library Community Room.
Comprised of violinist Päivikki Nykter and cellist Cecilia Kim, this virtuoso ensemble will perform works by Beethoven, Boccherini, Glière, Ligeti and Bartók.
This duo has delighted audiences with their performances since 2009. That they are friends on and off stage is apparent in their seamless and graceful ensemble playing.
Join them for an afternoon of these lovely, rarely heard violin and cello duets performed in the intimate setting of the library's Community Room.
There is no charge for the concert, which is sponsored by SRFOL, although donations are appreciated.
Scripps Miramar Ranch Library is located at 10301 Scripps Lake Drive. Overflow parking is available on Meanley Drive off Scripps Ranch Boulevard. Visit www.srfol.org or call (858) 538-8158 for information.