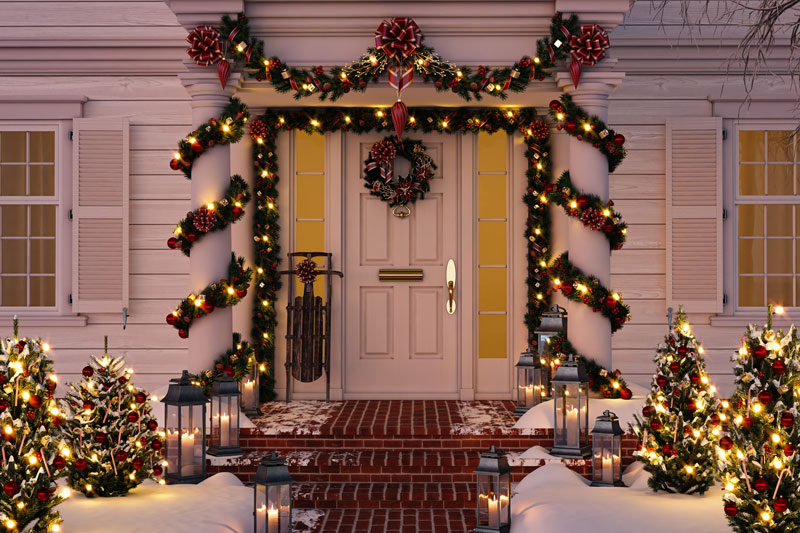 Enter the Home Lighting Contest
The Twenty Four Seven Realty-Scripps Ranch News Home Lighting Contest is underway for the 2022 holiday season.
Twenty Four Seven Realty is sponsoring this lighting contest for the third year in a row.  
The contest was started in the midst of the COVID pandemic, and was enthusiastically embraced by Scripps Ranch residents as it provided a festive way for families to explore the festive decorations during a time that was otherwise marked by social isolation. It has become a warm holiday tradition for all of Scripps Ranch.
Now, the Home Lighting Contest not only allows entrants a way to showcase their outdoor light decorating skills; it also provides a convenient opportunity for those who appreciate holiday light decorations to tour the outdoor home displays. Scripps Ranch News will publish a map of entry locations in the December edition of the newspaper – and will provide updates online at ScrippsRanchNews.com. This way residents can plan a route to tour the colorful outdoor holiday light displays on a night of their choosing. 
Anyone whose home is within Scripps Ranch and decorates the outside of their home with holiday lights this season is eligible to enter the contest. Prizes – provided by Twenty Four Seven Realty – will be awarded to the top entrants.
Judges will drive to the properties in the contest to view the lighted displays. All entry displays must be accessible to the public for street viewing. When judging is complete, the top displays will be photographed.
The winners of the contest will be announced on ScrippsRanchNews.com on the morning of Jan. 1, New Year's Day. Photos of the winning displays will be published in the January edition of Scripps Ranch News. 
The deadline to enter the Twenty Four Seven Realty Scripps Ranch News Home Lighting Contest is Dec. 4, 2022. Full contest rules and other specifics are provided in the online entry form. Those wishing to enter may fill in the form at scrippsranchnews.com/lighting-contest.