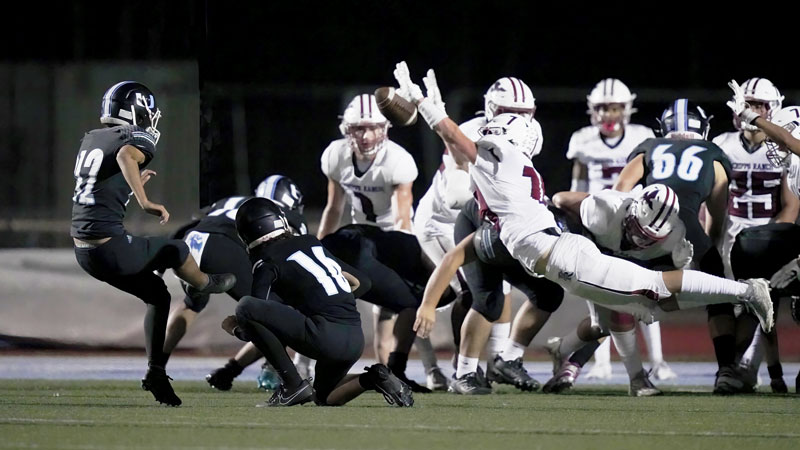 Falcons face Coronado Friday
The Scripps Ranch High School varsity football team will play Coronado High School at home on Friday, Oct. 20 at 7 p.m. after suffering a tough 30-33 loss against University City High School on Oct. 13.
The Falcons remain tied with Mission Bay High in first position atop the City League standings with a 2-0 league record. The team is 5-3 overall.
The photos on this page are from the game against University City.
All photos by Jim Wick.