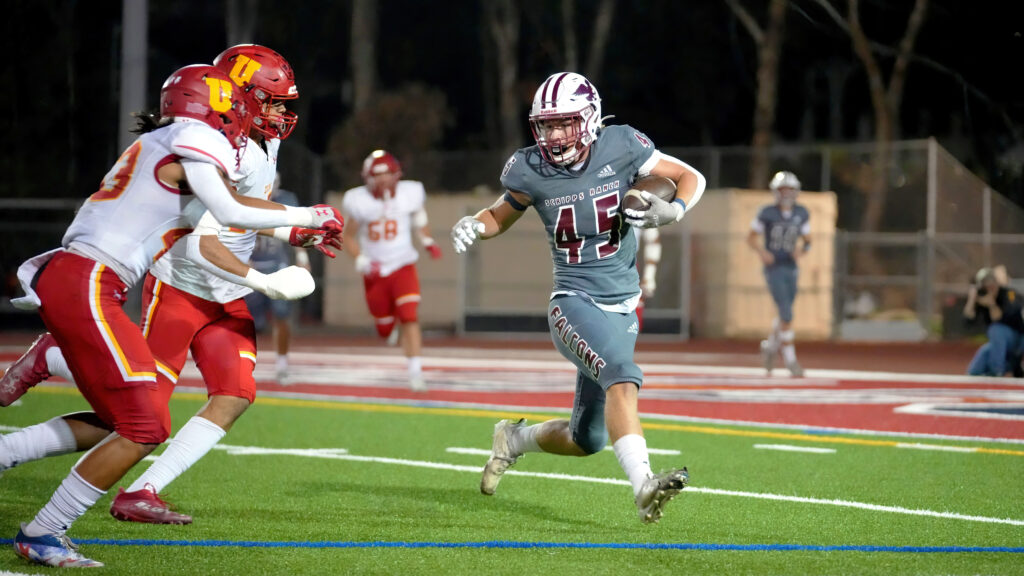 Falcons fall, but still set for CIFs
A sizeable crowd attended Senior Night for the Scripps Ranch High School (SRHS) final regular season varsity football game on Oct. 28.
Parents of senior SRHS cheerleaders, marching band members and football players were honored before the game.
Despite a valiant effort, the Falcons were defeated by a powerful Cathedral Catholic High School team 7-45 on this otherwise festive night. (All photos on this page are from the game against Cathedral Catholic High School.)
Scripps Ranch suffered a down year so far with a 2-8 overall record after winning the state CIF Championship in 2021. Still, the Falcons are scheduled to play against El Camino High in Oceanside on Nov. 4 at 7 p.m. in round 1 of the 2022 CIF San Diego Section Football Division 1 Championships (playoff tournament).