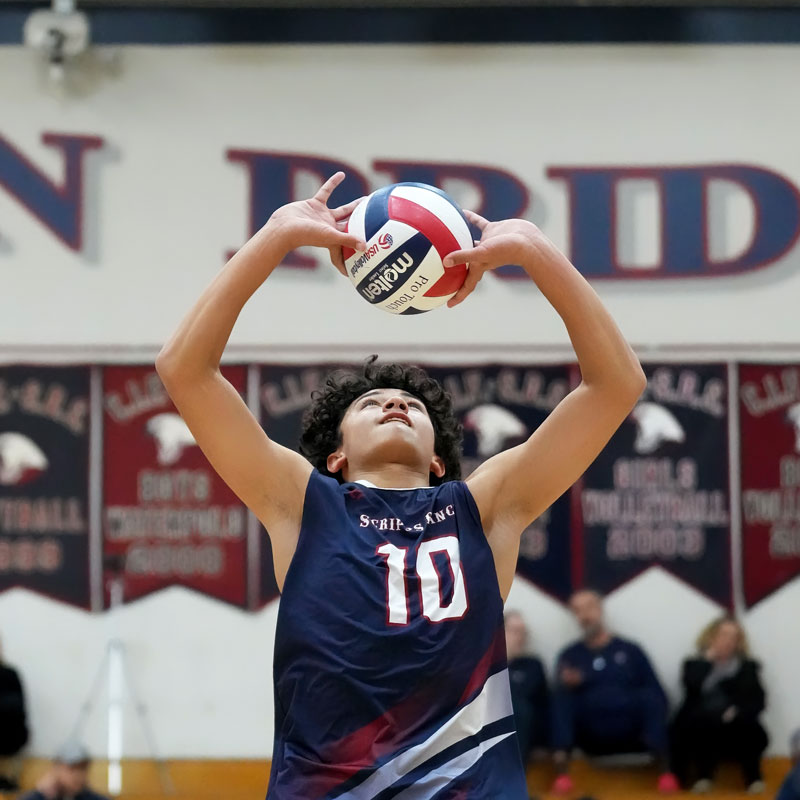 Falcons volleyball team defeats Canyon Crest
The Scripps Ranch High School mens varsity volleyball team defeated Canyon Crest Academy by winning three straight sets on Feb. 23.
The team is now undefeated 3-0 in the young 2023 season.
The next game is against Poway High School at home on Tuesday, Feb. 28.