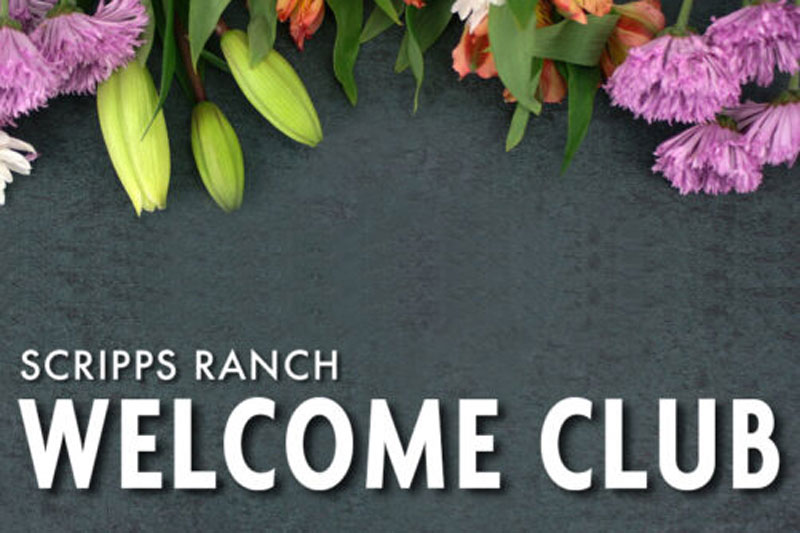 Festivities, events keep club active
By Denise Stewart
Living in Scripps Ranch since the '70s or having moved here last month doesn't seem to make any difference in the way Welcome Club members enjoy one another and their busy social calendar.
Starting off November, 35 members of the group gathered at Diane Rider's home to brunch and chat. The table was full of scrumptious food that wowed the crowd. Diane Rider and her co-hosts showed their talent and enthusiasm for entertaining their friends. And their friends paid back by sharing a delightful morning with one another.
The regular monthly meeting at the Community Rec Center started off with the usual brief club business update. Then the event sparkled up into a jewelry exchange. Getting some new glittery adornment by trading pieces they were bored with made for a fun event for the ladies.
Lunch in Mission Valley along with a shopping opportunity made for an enjoyable outing for the club mid-month. The Gadabouts events present opportunities for experiencing movies, museums and other places of interest with club friends.
Along with these special events, Welcome Club has a variety of regular activities each month. Bunco, craft, trail walking and book groups all meet to enjoy their interests.
After a short hiatus, Welcome Club's website is available again for those seeking more information about the group. Check out: scrippsranchwelcomeclub.com and you will find a record of local women enjoying the company of their neighbors.