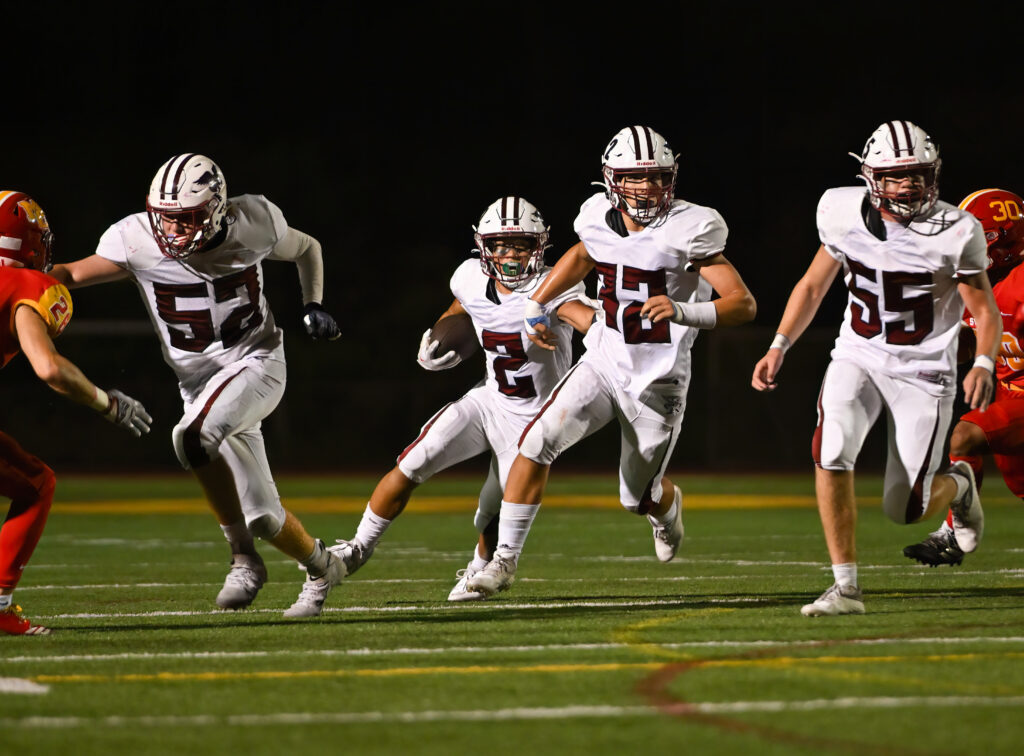 Football team preps to take on archrival
The Scripps Ranch High School varsity football team is poised to travel down the road to tackle archrival Mira Mesa High School in the annual Battle of the 15 (I-15) game on Saturday, Sept. 17 with a scheduled 7 p.m. kickoff.
Mira Mesa will enter the game with a 2-1 record while the Falcons bring a record of 1-3. Mira Mesa was the only team to defeat the Falcons last season, pulling off 38-35 upset before Scripps Ranch rumbled toward a historic State championship.
The Falcons are coming off a 13-9 loss suffered at Mt. Carmel High School on Sept. 9. All photos on this page are from the Mt. Carmel game.
Photos by Justin Fine. Visit justinfine.com.