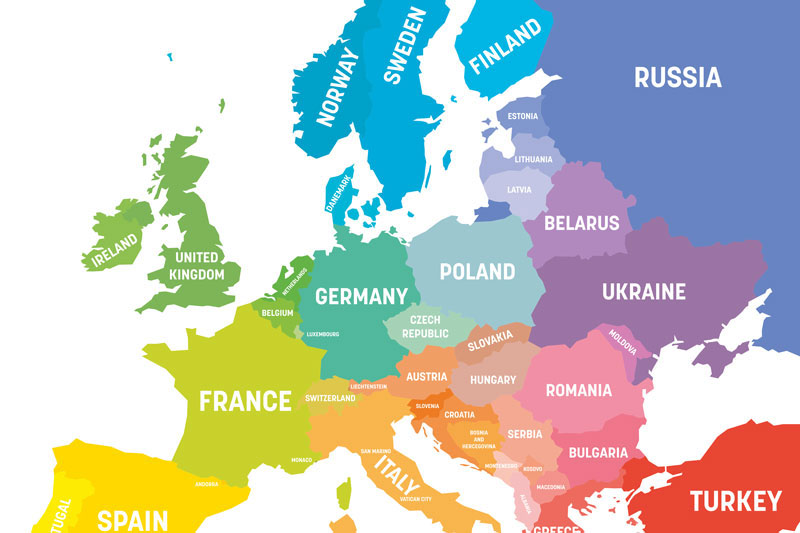 Heat pumps for Ukraine?
By Larry Peranich
The European Union (EU) receives 40 percent of its natural gas from Russia, which may have convinced Vladimir Putin that the EU would not take strong measures in response to the invasion of Ukraine for fear of losing this energy supply. Additionally, sales of Russian oil, gas and coal to Europe fund much of the Russian military.
The EU, in response to the invasion, intends to reduce gas imports from Russia by more than 60 percent this year through a mix of conservation and importing gas from the United States and the Mid-East. Conservation will be challenging as much of it is used in gas furnaces for home heating.
Europe plans to replace gas furnaces with electric-powered heat pumps over the next two to three decades as part of its efforts to prevent climate change. Heat pumps work like inside-out refrigerators, pumping heat from the outside air into homes and have efficiencies of 300 percent or more. When powered by green electricity, heat  pumps can significantly lower greenhouse gas emissions from homes. 
Many are hoping to drastically speed up the conversion to heat pumps in response to the invasion, but European manufacturers do not have the ability to ramp up production as needed.
Bill McKibben, leader of 350.org, suggested that President Biden use the Defense Production Act to order U.S. heat pump manufacturers to increase production and ship those units to Europe. However, U.S. heat pumps are not compatible with home heating systems in many EU countries, limiting this app-roach.
Americans can help the EU reduce its reliance on Russian natural gas by cutting our own gas usage, freeing this gas for export to Europe. San Diego, with our warm winter weather, is an ideal place for heat pumps as they become more efficient the warmer it is outside. Also, most heat pump systems can be reversed in the summer, providing air conditioning.
Gas-powered water heaters can be replaced with new, heat-pump water heaters. These water heaters also have efficiencies of 300 percent or more, but will most likely require a new electrical circuit be installed to supply the power. Thus, if you are interested in a heat pump water heater you should have an electrician install the new circuit before you need your water heater replaced.
Replacing your gas furnace or water heater with a heat pump will reduce your carbon footprint, so even if you cannot do it in time to help Europe, it will still help humanity.
To learn more about Sustainable Scripps Ranch, visit scrippsranch.org/ssr or emailSustainableSR@scrippsranch.org.