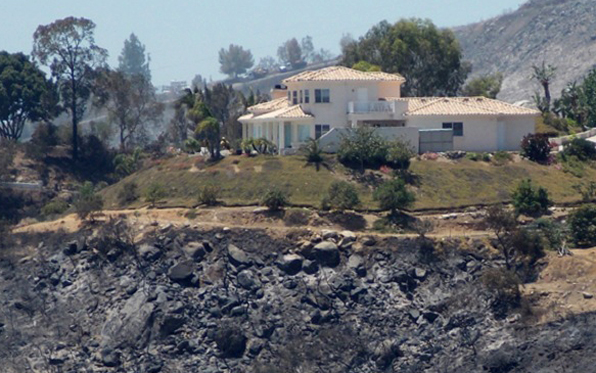 Heat wave brings fire danger
By Yvette Urrea Moe
County of San Diego Communications Office
High temperatures often lead to high fire danger. Not using power tools – including lawn mowers – outside during dangerous fire weather is recommended to avoid sparks igniting grass or brush fires.
Maintain defensible fire-space around homes by removing dead leaves, debris and other flammable items that can be ignited from an ember.
If you do choose to cut away and remove dead and dying plants near your homes or structures, use hand tools only.
Be particularly careful with smoking materials to avoid accidentally starting a fire.
Never pull your vehicle over in grass as it can ignite a grass fire. Make sure your vehicle is well maintained as faulty catalytic converters have been a major cause of accidental fires in San Diego County.
If you have a trailer on your vehicle, make sure the chains don't drag on the ground while driving and spark a fire.
Be Emergency Ready
County public health and animal officials offer various tips to keep yourself, your friends and family and pets safe from heat illnesses.
An important factor in being prepared is to stay informed in the event of a regional emergency.
To find more information about safeguarding your home from wildfires and general disaster preparation, visit ReadySanDiego.org.