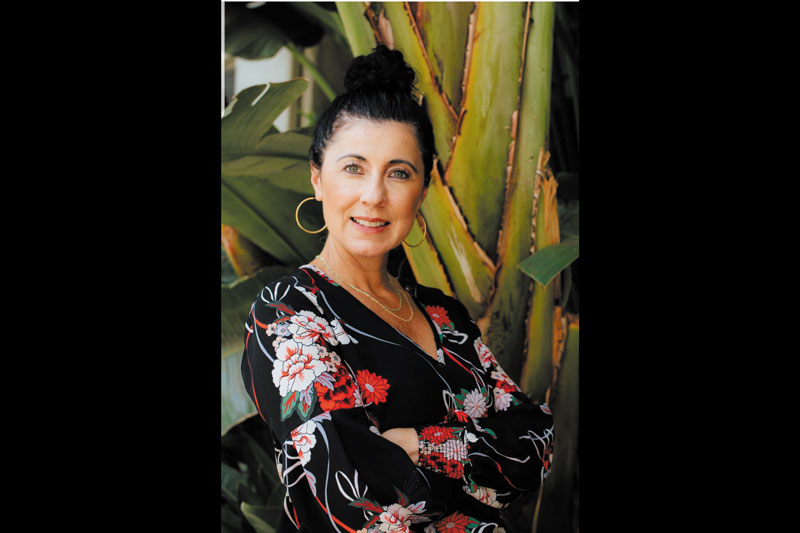 Hope for the best, plan for the worst
By Terry L Wilson
A stroke, heart attack or serious injury can easily put a family into crisis mode, especially if that ailment requires long-term treatment.
To meet that need, Scripps Ranch resident Melanie Spalding has launched a business providing specialized professional care created to remove the burden and stress from family members in need.
"I have a new company called Passages Care Management," Spalding said. "If you have a loved one at home, a grandparent, a mother, a father or maybe you are an elderly couple that needs help, my company is here to provide whatever services are needed."
Spalding has a degree in social work from Nazareth College in upstate New York and worked with Rochester General Hospital in the emergency room, trauma, orthopedics and vascular departments. For the past decade, Spalding worked with a rehab facility in Poway.
"I have been a social worker and case manager for more than 25 years. I have dealt with hundreds upon hundreds of situations where I have families in crisis facing situations that they've never had to deal with before," she said.
Negotiating with numerous home care facilities and insurance companies, plus the reams of red tape and an endless sea of forms, can be a daunting task even for a seasoned professional. Surfing through the complexities of this medical tsunami can easily overwhelm a concerned family member. 
"When the unexpected happens, you have families that just don't know what to do," Spalding said. "They don't know what options are available or what insurance will or will not pay for – and what I do is help to facilitate in that very complex, frustrating and stressful situation."
One of the most challenging situations Spalding encounters is when an elderly client is living alone in an unsafe environment but refuses to leave or accept home care.
Dealing with difficult situations requires a special skill set, a unique ability to counsel the uncertain and slowly direct that person down a path best suited for their specific needs.
"It takes some effort, but I get them to talk about reality versus what they want," Spalding said. "I take my time working one on one with the client, which can be difficult.
"So, I tell the family, 'Let me be the bad guy.' Let me figure out why they are struggling and we will eventually get down to the root of the problem. And then, step-by-step, I may be able to convince their loved one to come with me and visit a senior apartment. I've been very successful with this approach."
Spalding has seen firsthand the trauma that impacts a family when they are faced with a worse case scenario like trying to move a mother or father living alone out of their house because it just wasn't safe anymore. Her advice is to hope for the best but plan for the worst.
"Conversations about aging can be very difficult to have with your mother and father or your spouse," Spalding said. "I've seen too many times where a family has not made plans, then suddenly they are forced to face a situation that nobody wants to deal with, so why not deal with it now?"
Spalding said she has lived in Scripps Ranch for 15 years.
"There is nothing I would love more than to bring my knowledge to a local level and help my friends and neighbors in the community," she said.
For more information, visit passagessd.com.