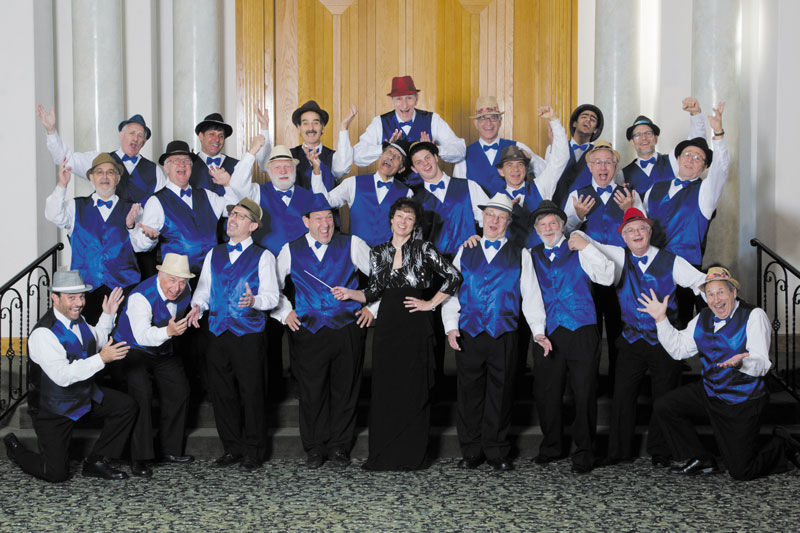 Jewish Men's Choir live at the library
The "Pleasure of Your Company" music series, sponsored by the Scripps Ranch Friends of the Library, opens the new season with the San Diego Jewish Men's Choir on Sunday, Sept. 11 at 2:30 p.m. at the Scripps Miramar Ranch Library Center.
Under the direction of Ruth Weber, this accomplished ensemble will perform a varied program from their genre-spanning repertoire, singing in a number of languages, including English, Hebrew, Yiddish and Ladino.
Their recordings have won several Global Music Awards, among other honors. The San Diego Troubadour has called the San Diego Jewish Men's Choir, "one of the finest vocal ensembles San Diego has to offer."
There is no charge for the concert, although donations are appreciated.
Due to the public health situation, masks will be required for all audience members regardless of immunization status.
Scripps Miramar Ranch Library Center is located at 10301 Scripps Lake Drive near Miramar Lake. Overflow parking is available on Meanley Drive off Scripps Ranch Boulevard.
Call (858) 538-8158 or visit www.srfol.org for information. 
The complete concert line-up for the 2022-23 season can be found at www.srfol.org/music.htm.