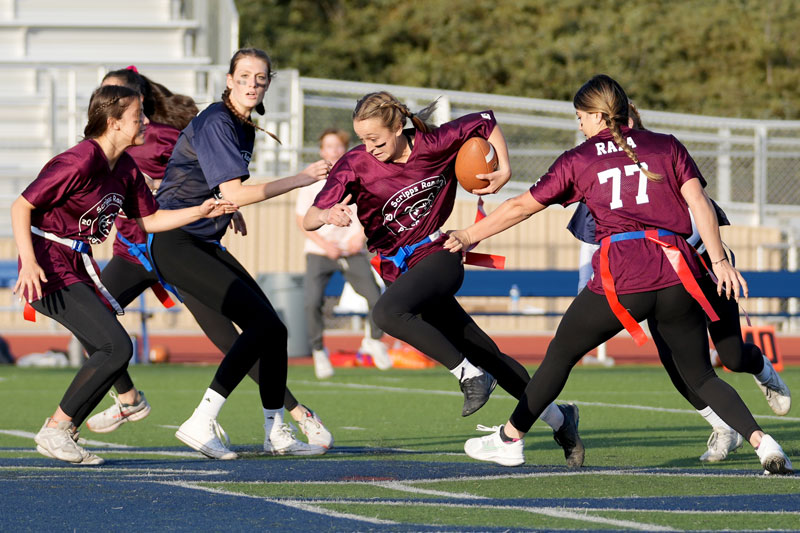 Juniors capture 2022 Powder Puff game
The Scripps Ranch High School Powder Puff football game, pitting the junior female students against the senior female students, was held April 29, with the juniors coming out on top 7-0.
Chloe Ellermeyer scored the winning touchdown.
This was definitely an entertaining event; especially watching the male cheer squad halftime routine.