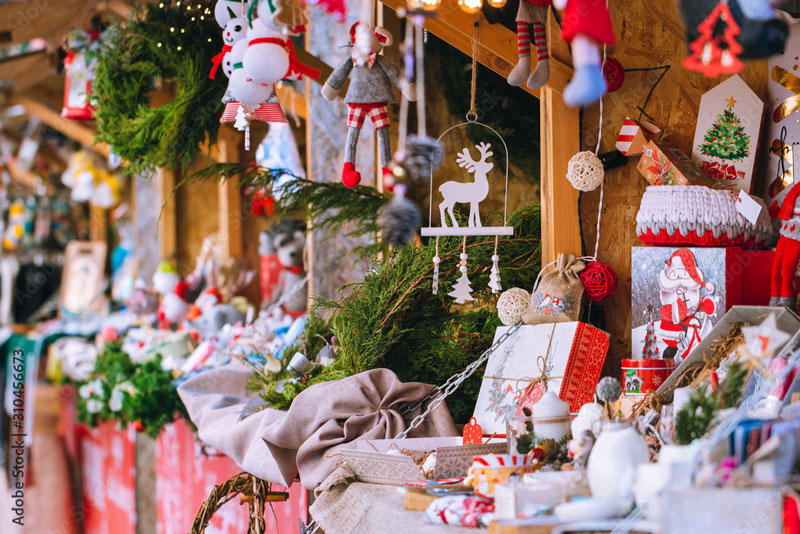 Kiwanis Club sets Holiday Market
The Kiwanis Club of Scripps Ranch will hold its first annual Holiday Market & Bake Sale on Saturday, Nov. 4 from 9:30 a.m. to 3 p.m. in the Scripps Ranch Community Center, 11885 Cypress Canyon Road. There will be no charge to enter, and visitors may purchase items directly from the vendors.
Sue Lloyd, chairperson for the event, expects between 18 and 20 vendors. Available items will include gift items, quilts, custom baby clothes, hand crafted items, woodworking, charcuterie boards, cards and holiday centerpieces. Edible offerings will include everything from cookies to jams.
"The reason we are having this in November is so people can get a jump on holiday shopping," Lloyd said.
Kiwanis Club members will create all the delicious items for the bake sale portion of the market. Bonnie Chapman is heading up the bake sale.
Lloyd explained that the market should provide attendees with an enjoyable, relaxing shopping experience where they can have fun browsing and might find surprisingly unique gift items.
"Going to holiday craft fairs and things like that – it's not like going shopping at a mall. You go into a mall and you think, 'I'm going to get this item.' You go in with a set idea of what you'd like," she said. "But these are unique items (at the Holiday Market) that people can pick up for holiday gifts. They are all really unique. I told my friends, 'I'm going to go shopping while I'm at this little market because a lot of these things are really nice items that you would want to gift.'"
Some of the Kiwanis Club members recalled that a few local individuals used to organize a holiday craft fair years ago at a local Scripps Ranch resident's home, and it was very popular. The Kiwanis Club of Scripps Ranch is hoping to resurrect that spirit and provide another fun event for the community.
Proceeds from the market will go toward funding the local club's many service oriented projects that aid community causes.