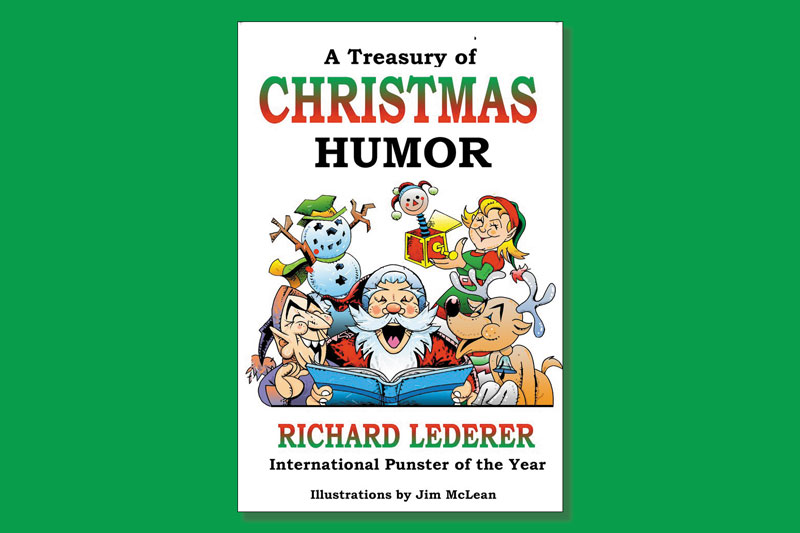 Laugh and learn with Richard Lederer
Language columnist Richard Lederer will make an appearance at the Scripps Miramar Ranch Library Center on Saturday, Dec. 4, at 11 a.m. for holiday fun.
Lederer will regale the audience with poems, puns and little known fun facts from his new holiday book "A Treasury of Christmas Humor."
He'll also welcome questions on all matters linguistic – from puns to punctuation, from pronouns to pronunciation, from phrase origins to phraseology. This entertaining and educational program should appeal to adults as well as children ages 10 and up.
Founding co-host of "A Way with Words" on KPBS Public Radio, and an entertaining speaker, Lederer has been named International Punster of the Year and Toastmasters International's Golden Gavel winner.
He is the author of more than 50 books about language, history and humor, including his best-selling "Anguished English" series and his current titles, "A Treasury of Halloween Humor," "A Treasury of Christmas Humor," "Literary Trivia" and "A Pleasury of Word & Phrase Origins."
He will sign books from his large bibliography. Lederer will donate all profits from the sale of his holiday books during his appearance for the benefit of the Scripps Miramar Ranch Library.
Shoppers may also get a head start on holiday shopping while supporting the library by ordering "A Treasury of Christmas Humor" through Dec. 31 online: www.srfol.org.
Scripps Miramar Ranch Library Center is located at 10301 Scripps Lake Drive across from Miramar Lake. Overflow parking is available on Meanley Drive off Scripps Ranch Boulevard. Call (858) 538-8158 or visit srfol.org for more information.