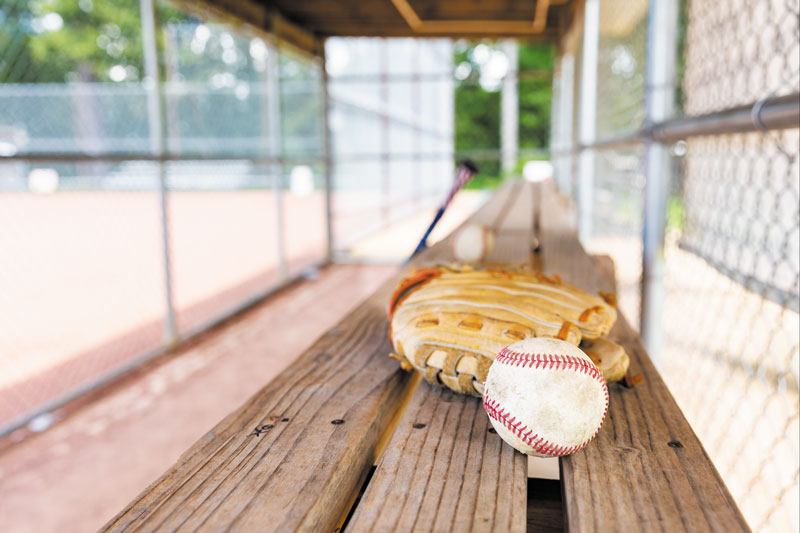 Little League is in full swing
By Hector Trujillo
Scripps Ranch Little League (SRLL) has been able to get back on track despite a slow start due to all the rain that hit San Diego in recent weeks, with most teams losing between three or four games to their schedule.
"After we got back from spring break, things started picking up again," said SRLL President Avi Barat.
The SRLL playoffs start the second week of May. The Championship Kickoff will be held at Jerabek Park on May 20 as closing day games will be played, along with entertainment for those attending and a special visit by representatives of the San Diego Padres.
"There will be all kinds of fun activities that day," Barat said.
SRLL Opening Day was held February 26 with MAPS intermediate competition beginning on March 4 while T-Ball and Rookies started competing on March 11.
Practices for the season started in early February and were held twice a week that first month, once during the week after school and once each Saturday. The regular season games are on Saturdays in order to replace the practice day.
Due to Daylight Savings Time in mid-March, the weekday practices were replaced with a game as well. An additional but optional weekday practice was allowed to be scheduled by the respective managers based on personnel and field availability. The mid-week days and Saturday times were not set for any specific team or division, and were announced by each manager a couple of weeks prior to the start of the season.
This is Barat's second year as SRLL president.
"It's easier in the sense now that I know how the season goes, but it's also harder because I'm trying to make some adjustments that I think are needed," Barat said. "It's a little bit of both, but I definitely think it's easier overall."
Approximately 600 kids across nearly 60 teams and seven different divisions are taking part in the 2023 season. In 2022, the 11u All-Star team captured the District 32 championship for a second-straight year, defeating Coronado in the final game 15-3.