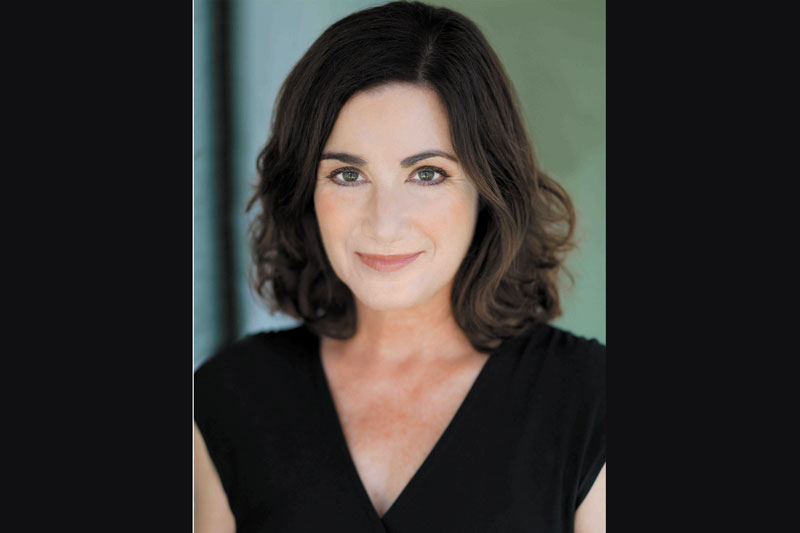 Local resident performs for SD Rep
By Ashley Shah
Scripps Ranch resident Sandy Campbell will be performing in the San Diego Repertory Theatre's upcoming production of "Mother Road."
"Mother Road," written by playwright Octavio Solis, is inspired by John Steinbeck's novel "The Grapes of Wrath."
"This play is relatively new, which means most people haven't seen it yet, which is really neat for everyone, the actors and the audience," Campbell said.
The play starts with William Joad, grandson of Tom Joad featured in "The Grapes of Wrath," and his quest to find the last descendant of the Joad family, so that he can bestow the family farm in Oklahoma to them. He finds the last descendant to be Martin Jodes.
"The nice thing about the show is that you can still enjoy it without reading 'Grapes of Wrath,'" Campbell said.
The play follows the journey of the two relatives from California to Oklahoma. Throughout their journey, they come across people with different backgrounds who hope to start a new life in Oklahoma.
Campbell plays the part of a waitress named Ivy, who they encounter on the journey, as well as a police officer.
"This is the first production back since the pandemic, and it's kind of emotional because for almost two years me and my colleagues couldn't do a thing. Over the pandemic, I did some shows over Zoom, but it just wasn't the same. I am just so happy to be back," Campbell said.
Opening night is on Oct. 13 at 7 p.m.; however, previews begin on Oct. 7. The production's last day is Oct. 31.
The show will be held at The Lyceum Theatre in downtown. Due to the show being held in-person, the San Diego Repertory will adhere closely to COVID-19 precautions.
"It is kind of scary coming back because we do not know how it will be now with the new procedures in place, but we are making sure that everyone feels safe so that we can do this show," Campbell said.
Campbell has been doing productions for years. She got her start in theatre after graduating from California State University, Long Beach with a degree in physical therapy in 1984.
"I got into theatre through singing. I grew up always singing and did it in high school. When I graduated from college, I had more time for theatre. I started in musicals, but have now done much more," Campbell said.
In 2005, she joined the Actors Equity, a union for professional stage managers and actors.
She has done many productions including some at the San Diego Repertory Theatre, Cygnet Theatre and La Jolla Playhouse.
"I love doing this because it takes comradery and creativity. It's bringing words off of the page and taking them onto the stage," she said.
Campbell still practices physical therapy; however, she has no plans to leave the theatre behind.
Tickets and more information about the San Diego Repertory Theatre are available at sdrep.org.