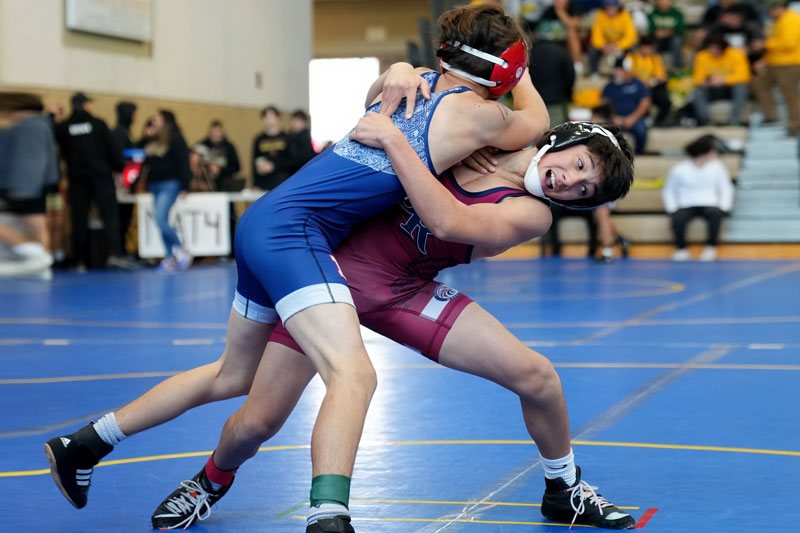 Masters review: SRHS wrestlers
Two female Scripps Ranch High School (SRHS) wrestlers competed in the CIF-California State Championship wrestling tournament. Ava Fodera (103 pounds) and Kayla Lincoln (145 pounds) qualified for the 2023 CIF State Wrestling Championships and wrestled in Sessions I and II of the State tournament held at  Mechanics Bank Arena in Bakersfield from Feb. 23-26, 2023. Each placed third at the San Diego Section Masters Tournament last weekend.
"We've had a girls team for two years … to have these two make it to State is a huge deal. I'm very proud of their accomplishments and am excited about the future of SRHS wrestling," said SRHS head coach John Kreitzer. "The boys wrestled tough and Jack Hamilton Yalu (qualified) as a second alternate by placing sixth, but did not make it into the State tournament."
The SRHS male wrestlers who qualified for the CIF-SDS Masters tournament were Elisha Hosseini, Garrett Elliott, Jack Hamilton, Dane Walkowiak, Hendrix Lynn and Ryan Stadtherr. The San Diego Masters tournament was held at Mission Hills High School on Feb. 18 and 19.
The SRHS women wrestlers competed in the Masters tournament on Feb. 18.
Photos on this page are a review of SRHS wrestling action at the Masters.