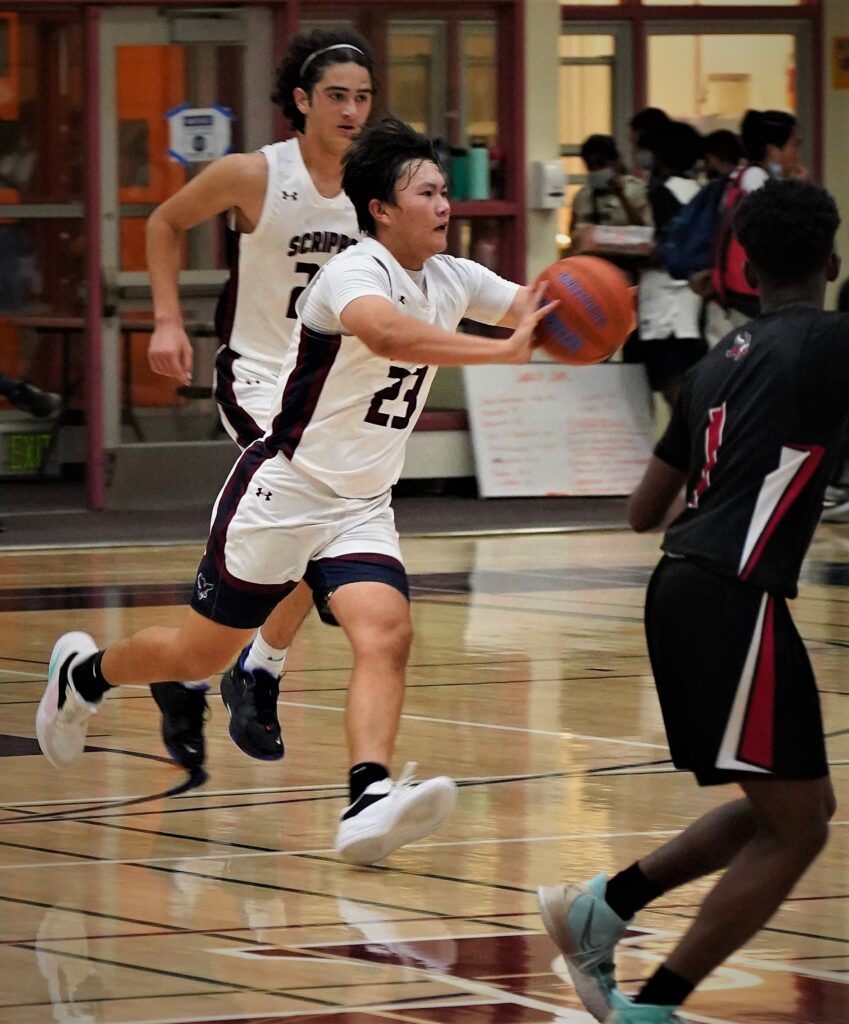 Mens basketball team starts season strong
The Scripps Ranch High School mens basketball team is making a good showing as the early part of the 2021-22 season is well underway.
So far, the Falcons have earned victories against Santana High, 92-27; Crawford High, 90-42; Steele Canyon High, 61-52; La Jolla High, 77-44; and Canyon Hills High, 67-37. The team's two losses came against Mission Hills High, 99-66; and Madison High, 76-54. (Photos on this page are from the Dec. 1 victory against La Jolla.)
The Falcons face a hectic schedule with games running often throughout the rest of December, starting with a Dec. 7 game scheduled at Grossmont High starting at 7 p.m.