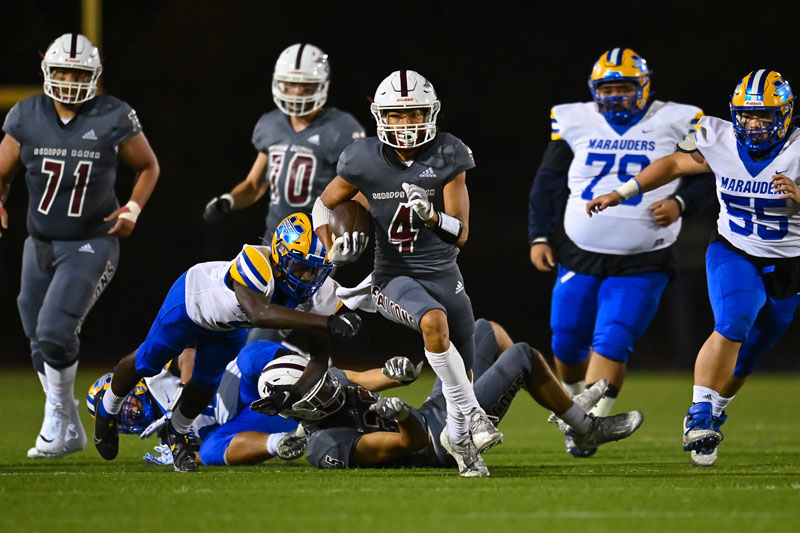 Mira Mesa upsets SRHS in big game
The Mira Mesa High School Marauders varsity football team pulled off a 38-35 victory against Scripps Ranch High School on Oct. 22 in Scripps Ranch.
The two archrivals battled back and forth in this exciting contest. Finally, a late-game field goal put Mira Mesa over the top, stunning the formerly unbeaten Falcons. The victory not only boosted Mira Mesa in conference play, but gained the team the coveted "Battle of the 15" football trophy, traditionally awarded to the winner of the game between these two schools each season.
Next, Scripps Ranch is scheduled to play Canyon Hills High School at 7 p.m. Oct. 29 at the Serra High football field in the final regular season game of the season.
Photos by Justin Fine. Visit justinfine.com.