'Neat' is a unique coming of age play
By Ashley Shah
In the upcoming Scripps Ranch Theatre (SRT) production of "Neat," we watch a young female – through her experiences with her aunt who has suffered brain damage – develop into a woman; an African American woman, in America.
"'Neat' is a coming of age story. It's based on the experience of the playwright. The playwright, Charlayne Woodard, talks about her experience growing up with an aunt with brain damage, and how that influences how she becomes a woman," director Claire Simba said. "She is forced to look at things in a different way because of the way her aunt does. She considers things she has never considered before."
The production is a one-actress show performed by Kandace Crystal.
"Crystal plays about 15 different characters. It is a transformative piece," Simba said.
Simba described what she believes Crystal adds to the production.
"Kandace embodies the story. She anchors it. She makes you care about the story, which is imperative," Simba said.
In addition, Nicole Diaz-Pellot, a dancer, will be performing alongside Crystal on stage.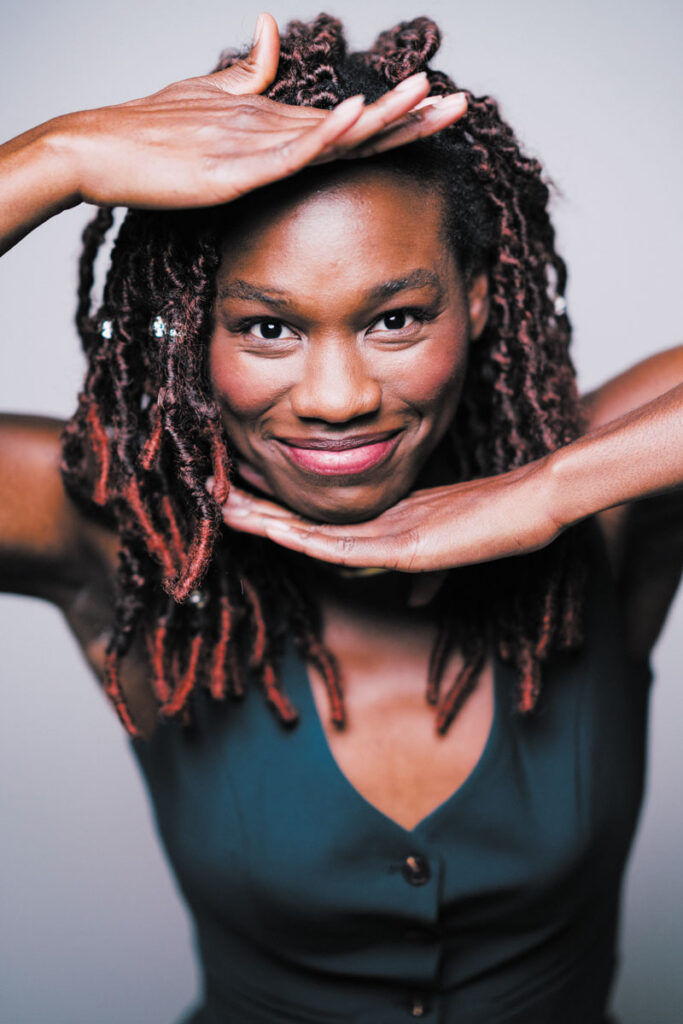 "As a director, I am really interested in complete art. Music, movement, and images can support the story in different ways," Simba said. "Having Nicole on stage will help the audience experience all of the emotions. Her presence helps to digest the story."
Casting for the role of Charlayne Woodard began in May 2022.
"Usually, we send out a notice for casting. However, I had worked with Kandace before, and I directly invited her for this. I knew she would be able to portray this story," Simba said.
Casting for the dancer began in December of 2022.
"We were looking for a black choreographer, and dancer. Having this selectivity created a small challenge, but we were able to find someone great for the role," Simba said.
The production is set in the present.
"If you set it in the past, you let the audience falsely believe that everything has been resolved, which it is not. Having the production set in the now, you can put the conversation in the now," Simba said. "I want the audience to keep thinking about what they just saw, and talk about it with their families."
Rehearsals for this play began earlier in February.
"Even though this play was written in '97, I can still recognize the person that is portrayed, and I could relate to it. When I read it, I understood what the theatre was trying to do with making more experiences. It was an inclusive play," Simba said.
Opening night is March 24. The production will run for four weekends until April 16.
Scripps Ranch Theatre productions are performed in the Legler Benbough Theatre on the campus of Alliant International University in Scripps Ranch, 9783 Avenue of Nations. To purchase tickets for this play, visit scrippsranchtheatre.org or call (858) 395-0573.