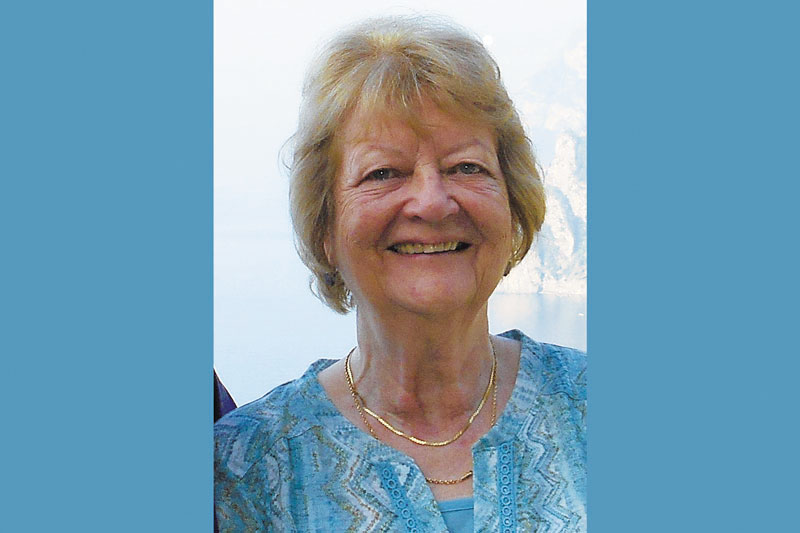 Older and newer friends blend at Welcome Club
By Denise Stewart
Newcomers to Scripps Ranch find the Welcome Club the perfect place to meet their neighbors and form new relationships that make living here so pleasant. Meanwhile, ladies who have lived here since the first housing units were built in the early 1970s gather with their longtime friends and also enjoy getting to know their new neighbors.
The club specializes in building a community of friends while partaking in pleasant gatherings. Welcome Club has a website: scrippsranchwelcomeclub.com, that is an easy way to get more familiar with meetings and events.
This fall, a wide variety of activities are open to members. The Morning Book Club, one of three the club has, started the calendar in October. Trail Walking is part of weekly club events and a perfect way to exercise and enjoy our lovely outdoors. Groups gather for Bunco games and craft making monthly.
The Gadabout is a regular event that may feature a movie, a museum tour or some other enjoyable day's entertainment. This occasion was a lunch at Seasons 52 restaurant, and a shopping trip at UTC followed for some of the women.
This month's general meeting, which occurred on the second Monday, featured an interesting and inspiring presentation by club member and ex-Navy nurse DJ Lavoie. She shared part of a historical record of Navy nurses' service that she has been producing over the last several years. Lavoie travels the country interviewing nurses and recording their experiences during WWII, the Korean War and in Vietnam. Segments of her project are now featured in military museums.
Coming up in November, the Welcome Club meeting will feature a book and jewelry exchange that should provide an opportunity for members to trade unused treasures from their closets. A social time is a part of every monthly meeting, but November's will have a special sparkle.
Another event, which includes husbands and friends, is coming up next month – a potluck supper before the group enjoys Scripps Ranch Theatre's presentation of "The 39 Steps." The play is a humorous whodunit and will provide an especially enjoyable evening. Welcome Club members all agree that delicious food and laughter make for a good time.