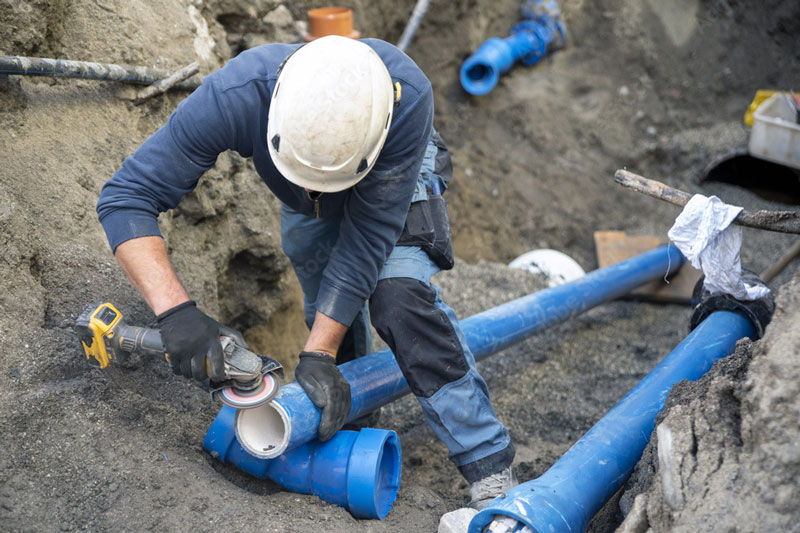 Pipeline work comes to UTC
Pipeline construction for the City of San Diego's Pure Water program, which has already been underway in Scripps Ranch, is requiring the partial closure of the La Jolla Village Drive and Towne Center Drive intersection in University City for an estimated two weeks. Equipment staging and traffic pattern adjustments will begin after 8 p.m. each day.
Two-way traffic flowing east and west on La Jolla Village Drive will always be maintained. The northern portion of the Towne Centre Drive and La Jolla Village Drive intersection will be closed to approximately June 25, followed by the closure of the southern portion of the intersection, from approximately June 25 to July 2.
Commuters are advised to avoid the area if possible or use alternate routes. Construction will occur 24 hours a day and two-way traffic on La Jolla Village Drive will remain open throughout the duration. For the safety of drivers, pedestrians and construction crews, temporary concrete barriers will be installed, in addition to fencing, to enforce the closure. To access businesses on Towne Centre Drive, drivers are encouraged to use Executive or Nobel drives. Crosswalks at the intersection will also be closed during construction; pedestrians should instead cross at Executive Way.
The pipeline work is one of 10 different projects underway that will eventually help produce 30 million gallons per day of high-quality purified water, reducing the City's dependence on imported water.