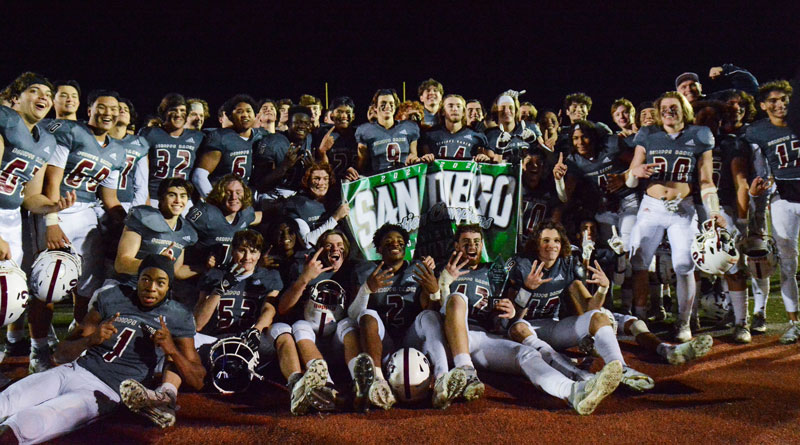 Players celebrate CHAMPIONSHIP!
Players and coaches celebrated after the Scripps Ranch High School varsity football team won the 2021 CIF-SDS Football Division 2 Championship Nov. 26 by shutting out La Jolla High School 42-0.
This extremely impressive victory brings Scripps Ranch High the long sought CIF-SDS championship the school's football teams have desired since Scripps Ranch High opened.
More about this game to follow.