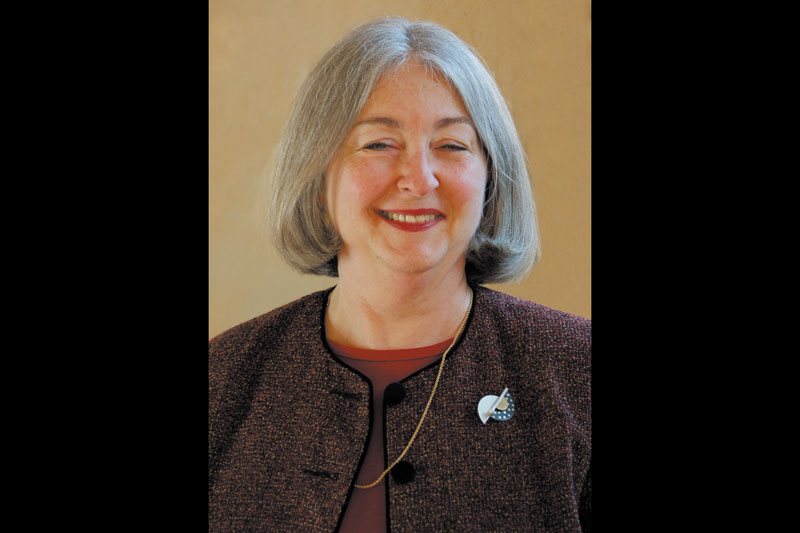 Presentation focuses on Scripps Ranch
By Kaila Mellos
The San Diego History Center in Balboa Park regularly hosts in-depth conversations about different communities. A recent talk on Nov. 9, presented by Linda Canada, was about Scripps Ranch and its beginnings. The event was presented on Zoom and titled "San Diego 101: Becoming Scripps Ranch."
Canada is a volunteer and a member of the History Centers' speaker's bureau. She has been involved with the center for more than 20 years.
"I gave up the practice of law, which I had done in San Diego for about 13 years or so, and wanted to do something that was more like community service," Canada said. "So, I went to the history center and I said, 'What do you need me to do?' I have an undergraduate degree in history but didn't know a lot about San Diego's history. I did many things there and ended up in my most recent position with them as a volunteer and a member of the speaker's bureau."
Since then, she has hosted multiple speaking events expanding others' knowledge of the history of some of the most historic communities, including Burlingame and downtown San Diego.
"I've been giving talks at The Glen, which is the independent senior living facility in Scripps," Canada said. "At the end of one of my talks, one of the audience members came up to me and said, 'Do you ever talk about Scripps Ranch?'"
While researching Scripps Ranch and the Scripps family, she found multiple sources that wrote about the history and gave her ideas about what Scripps Ranch was like in its infancy.
"Most of the research was done with the help of several local historians who had already written books about the Scripps family," Canada said. "Almost all of my research is drawn from either photographs that I found or material that the authors had already written about and gave me permission to talk about."
Canada discovered a lot about the Scripps family and its history in Scripps Ranch.
"What I've found was that the Scripps family itself had such a long history, and it didn't originally start here in San Diego County," Canada said. "The Scripps family had done things back east, and then E.W. Scripps, for whom Scripps Ranch is named, came out here with his sister. That was over a hundred years ago. They had a long history here of doing a lot of philanthropy, and E.W. Scripps was a bit of a character. So, it was fun to talk about his escapades."
Canada does a lot of research about different communities through the History Center. If there is a specific place that would be of interest for a talk, Canada will do the research.
"If anybody has a church group, community group or a fraternity/sorority that they think would enjoy this talk, I would be happy to give it again. They can book it through the San Diego History Center," Canada said.
These talks help the History Center expand its audience and donations help keep it going. Visit sandiegohistory.org.