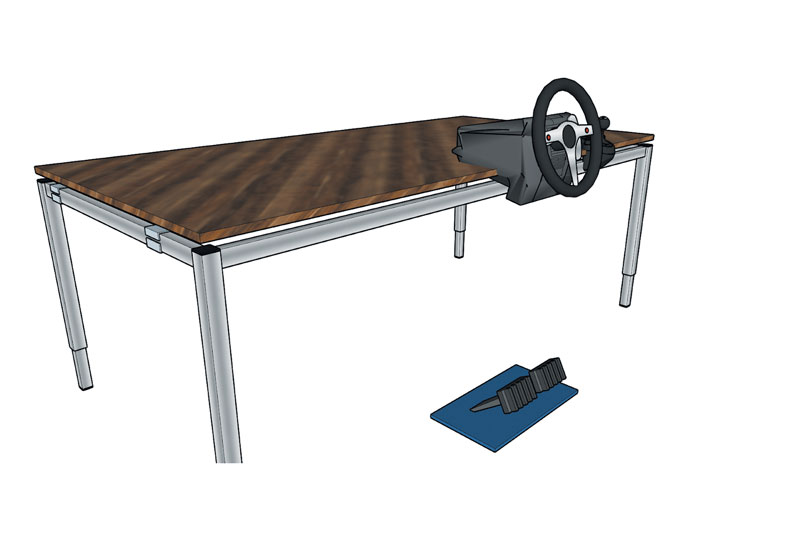 Rhea Chhabra takes ahold of the 'wheel'
By Ashley Shah
Rhea Chhabra, a senior at Scripps Ranch High School (SRHS), is in the process of creating a new way for teens to practice driving without an actual car.
Chhabra failed her driving test in January 2020. At the time, she faced a lot of anxiety in regard to returning behind the wheel.
"I wished that there was a way to practice different driving routes without being in an actual car. I wanted to create something that anyone could do from their home," Chhabra said.
Around the same time, she had entered the TiE Young Entrepreneurs (TYE) program. The program teaches young entrepreneurs the basics of business.
"I entered this program because my brother had done it a couple years back. I have always had an interest in entrepreneurship for as long as I can remember. I always loved watching 'Shark Tank,'" she said.
In the program, they were tasked with creating an idea for a mock company.
"I was thinking about what kind of idea I could come up with, and that's when it hit me that I could make a virtual reality driving simulator so that others like me who were experiencing anxiety about driving could find an alternative," Chhabra said.
She named her mock company VirtuRoad.
When the program ended in May of 2020, Chhabra wanted to take VirtuRoad further.
In June of 2020, the team joined an incubation program, the REC Innovation Lab at San Diego Miramar College.
"Through this program, we have been able to access resources, and further our networking," she said.
In September of 2020, the team partnered with 21iQLabs, a tech company.
"21iQLabs was able to provide us with offshore developers for the computational part of our company, and resources such as the VR headsets," Chhabra said.
VirtuRoad has been in product development since the beginning of this year.
"We are 80 percent done with our development, and we are hoping to have it accessible by summer of 2022," Chhabra said.
VirtuRoad consists of three main features: real world maps in the virtual reality world; driving scenarios, such as parallel parking that are guided through voice instruction; and the mobile app that helps with the written part of the driving test.
"When you receive VirtuRoad, it comes with three main components: the VR headset; the vehicle components, such as the gas and brake pedals; and you get the software," she said.
Chhabra and her team were able to fund their company through friends, family and by winning competitions.
"We have competed in many entrepreneurship competitions. TYE hosted many as well as the REC Innovation Lab," she said.
The team members are audition finalists for "Shark Tank."
Not only is Chhabra heavily involved with VirtuRoad, she was recently nominated as Most Enterprising in the San Diego County's 25 Most Remarkable Teens program, led by the San Diego County Public Defender's Office.
She attended the ceremony in which nominees were honored on Nov. 10.
"The event was really fun because I was able to meet the other students that were nominated as well as government officials," she said.
Chhabra is also involved with many organizations at SRHS, such as California Scholarship Federation, National Honor Society and Falcon Union.
She is a part of the top 1 percent of her senior class academically.
In her future, she hopes to attend a four-year university out of state studying cognitive sciences.
"I know that it may be hard in college, but I hope to continue VirtuRoad in college, and I am excited to see where we can go with it," she said.
To keep up to date with VirtuRoad, visit virturoad.jimdosite.com.