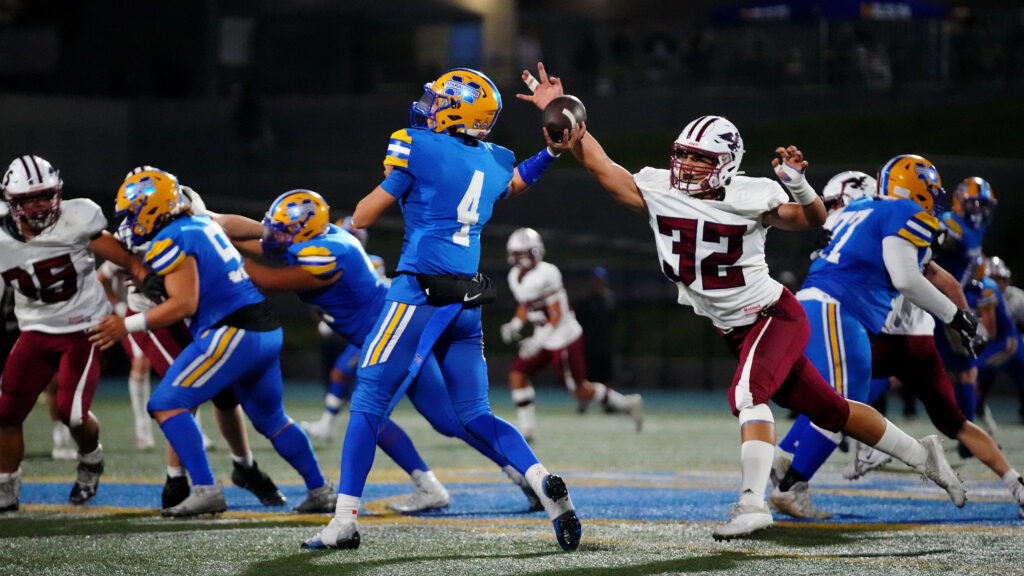 Scripps Ranch loses the 'Battle of the 15'
The Scripps High School varsity football team was defeated 0-28 by archrival Mira Mesa High School in the annual "Battle of the 15" on Sept. 17 at Mira Mesa.
The game felt closer than the score indicates, until the final quarter. The Falcons defense kept making incredible plays in the form of strips, fumbles and a blocked punt. Unfortunately, the team had difficulty generating any offense.
Next up: Scripps Ranch will take on Canyon Hills High School in the Falcons Homecoming game on Friday, Sept. 23 with a scheduled 7 p.m. kickoff.
All photos on this page are by Jim Wick.