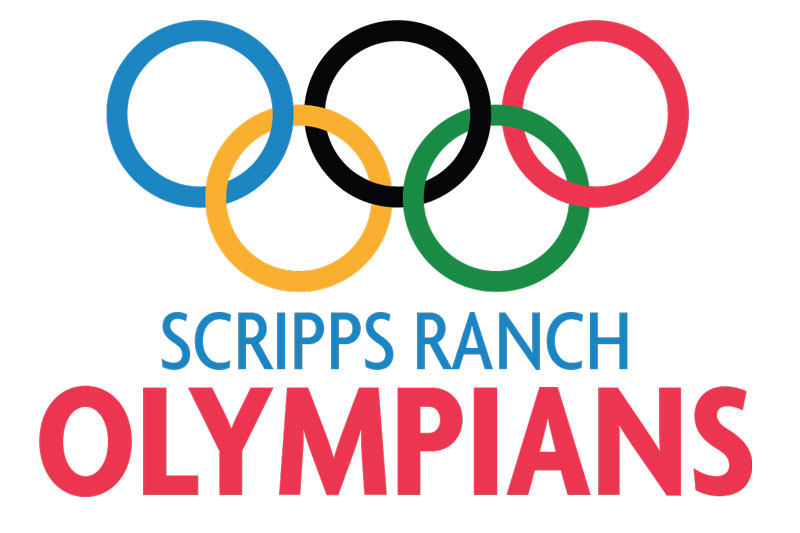 Scripps Ranch Olympians
Nicole Ahsinger 
Nicole Ahsinger traveled to Tokyo as part of Team USA to compete in the Summer Olympic Games in trampoline gymnastics where she finished in sixth place.
She is an individual and synchronized trampoline gymnast. Ahsinger also competed in the 2016 Summer Olympic Games and finished in 15th place in the qualifying round.
She is the daughter of Steven and Michelle Ahsinger, and attended Scripps Ranch High School where she graduated in 2016. She went to the University of Louisiana at Lafayette, majoring in Broadcasting.
Ahsinger was also the 2021 U.S. trampoline champion, a 2019 World team all-around silver medalist, a 2019 Pan American Games trampoline silver medalist, a 2019 U.S. synchro champion and trampoline silver medalist and a 2018 U.S. trampoline silver medalist. She was a 2017 U.S. trampoline and synchro champion, a 2016 U.S. trampoline and synchro silver medalist and a 2015 U.S. trampoline and synchro silver medalist. 
Jennifer Valente
Jennifer Valente became a favorite of U.S. fans watching this summer's Olympic Games when she won a gold medal, becoming the first U.S. woman to win a track cycling gold at the Olympics. She captured the women's omnium in an emotional victory and was viewed on television by an international audience – draped in a U.S. flag and overwhelmed with joy. Valente also won a bronze medal in Tokyo in team pursuit. 
She captured a silver medal in team pursuit at the 2016 Olympic Games in Rio.
Valente grew up in Scripps Ranch. She is the daughter of Kimberly and Thomas Valente.
Valente was part of the five-member women's team that made history for USA Cycling by winning the program's first world title in team pursuit. Outside of the Olympics, she has participated in World Championship competition each year since 2014, capturing nine medals; four golds, four silvers and one bronze.
Xander Schauffele
Xander Schauffele captured a gold medal in golf. Read more at https://scrippsranchnews.com/featured/xander-captures-a-gold-medal/.