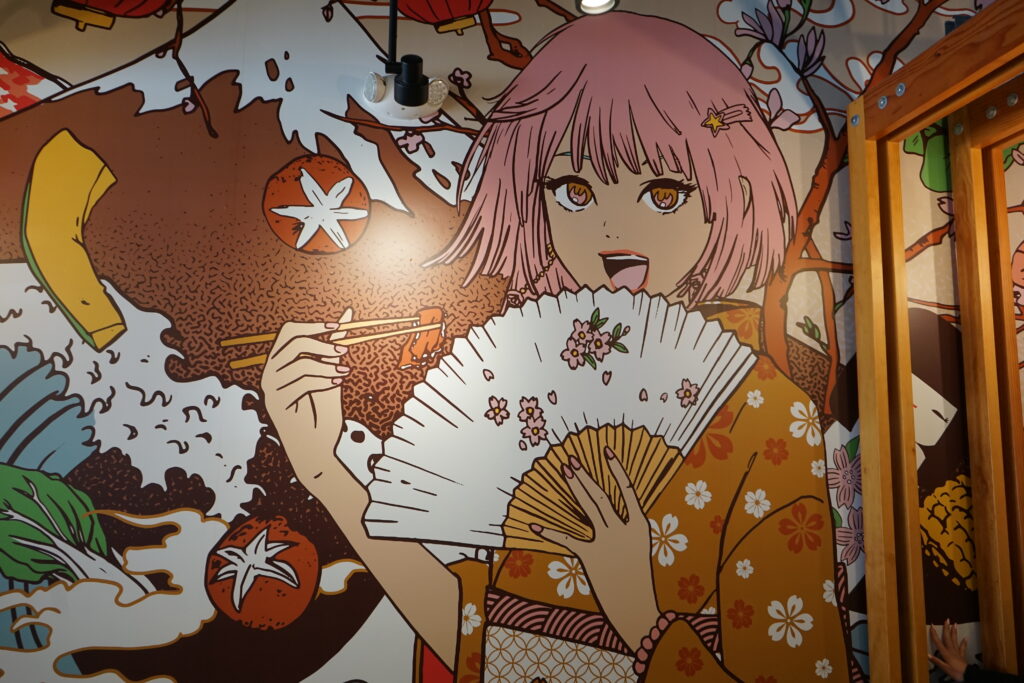 Shabu Works unveils new artwork
Scripps Ranch's Shabu Works, 9841 Mira Mesa Blvd., unveiled a brand-new mural on May 31 to close out Asian American and Pacific Islander (AAPI) Heritage Month.
The eatery is owned by Scripps Ranch High School graduates Mike Wu and Peter Yang, and features shabu-shabu, a traditional Japanese hotpot dish consisting of thinly sliced proteins and fresh vegetables cooked briefly in simmering broth at the table.
"It is a privilege for us to share and celebrate AAPI cultures through our passion of food for the community," Yang said. "We were happy to close out this great AAPI heritage month by installing this vibrant artwork that will live on for years to come."
The mural was created by illustrator Taro Waggoner. His artwork involves drawing from his observations living life as a biracial Asian-American. He is influenced by Japanese manga, anime and pop culture in both Japan and the United States.
"Growing up biracial and regularly visiting my family in Japan allowed me to see how life is lived in a different part of the world," Waggoner said. "This has helped me be more receptive to differing opinions, ways of doing things and understanding how it feels to be an outsider."
For the mural, Waggoner pulled from various memories from when he was a child visiting Japan. The inspirations include the cherry blossoms, street vendors with yakisoba, and kimonos.
Shabu Works opened in 2018. Its sister restaurant Mongolian Hot Pots was opened in 2007 in Kearny Mesa.
Visit shabuworks.com.