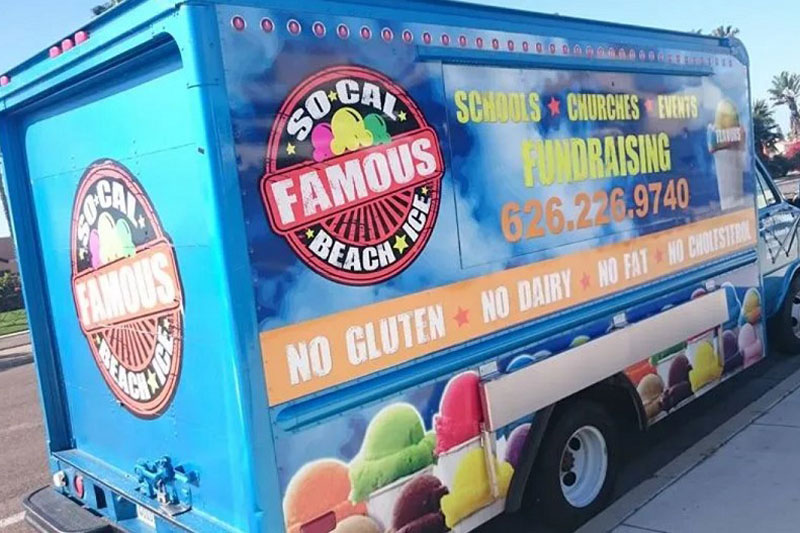 So Cal Famous Beach Ice and more
By Jill Alexander
If you love snacks and a cool desert, you're in luck.
Enter Scott Strickland, the owner and founder of All Better Products offering chips, salsas, sorbets and a
few other items at the Scripps Ranch Farmers Market every Thursday.
All Better Products is Strickland's corporate name, but he brands and manufactures several products
such as So Cal Famous Beach Ice, South Bay Salsas, Molly Mule Ginger Ale, and Souper Brothers.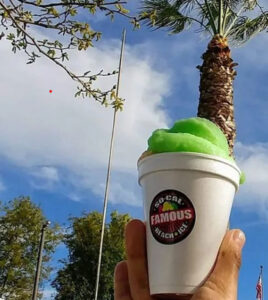 So Cal Famous Beach Ice is a manufacturer of gourmet sorbet, granita, Italian ice, and Philadelphia water ice, vegan ice cream made with natural fruit and fun flavors. Starting in Los Angeles in 2008 Strickland originally bought the product from manufacturers in New Jersey and Philadelphia.
"We started a small location at Plaza Bonita Mall in National City and expenses were so high, with the cost of shipping products, cold storage, mall rent and labor, we ended the year of 2015 very discouraged and had a hard time seeing much of a future for the company. If we didn't start making our product and finding another venue to sell our product we were going to be in trouble," he said.
So, he rented a kitchen and started manufacturing products with his recipes and selling them at farmers' markets throughout San Diego County.
The venture is a regular hit at the Scripps Ranch Farmer's Market.
"We are popular with the younger crowd with our sorbet and … (for families) with our chips and salsas. Most popular items include cotton candy and watermelon sorbet and our 'Super' Bowl dip and medium salsas and dips," Strickland said.
Of course, there are many different types of sorbets, salsas, and chips on the market but what makes Strickland's different than the rest is its variety.
"We have 12 flavors of Mexican-influenced dips and salsas, and 50+ flavors of sorbet, also known as Italian ice or water ice, that we call beach ice," he said.
Visit Scott Strickland's booth at the Scripps Ranch Farmer's Market, held from 3:30 to 7:30 p.m. each Thursday at 10045 Carroll Canyon Road.