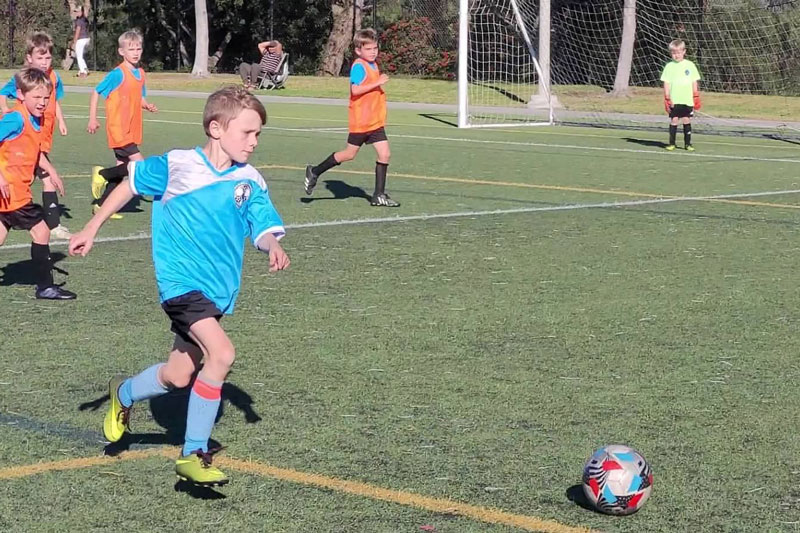 Soccer All-Stars win big
By Hector Trujillo
Despite not having played together until recently, the Scripps Ranch Rangers were crowned champions in two tournaments that took place in December 2021.
The first tournament saw the Scripps Ranch All Star Boys U8 team come out on top at the Kick Hunger All-Star Cup held on Dec. 11 and 12 in Carlsbad thanks to a dramatic penalty kick shootout win in the championship match.
That performance was followed up with another impressive showing in which the team was crowned victors at the Recreational All-Star Tournament held Dec. 18 and 19 in Scripps Ranch.
The 11-player team then moved on to the New Year's Kick Off All-Stars Tournament held in Escondido on Jan. 8 and 9, making it all the way to the final but coming up just short.
Coach Daniel Todd did a masterful job in all three tournaments using the specific abilities of each player and preparing them during the team practices held at Spring Canyon Park in Scripps Ranch.
This is the team roster: Abdullah Saad, Austin Qi, Cassius Cesaire, Christian Laco, Christopher Laverty, Dean Gibson, Kellan Idiculla, Mateo Alcantar, Michael Todd, Owen He and Pax Simon.