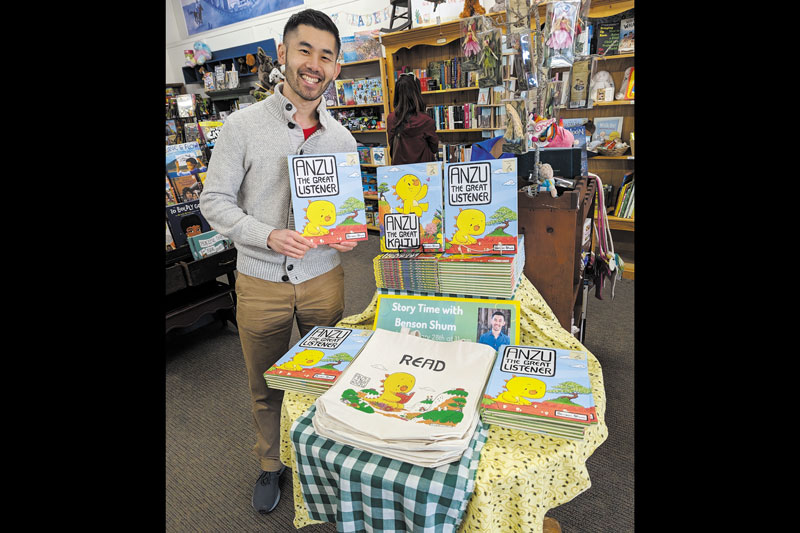 Special anniversary events for kids
The Scripps Miramar Ranch Library and the Scripps Ranch Friends of the Library are celebrating the 30th anniversary of the opening of the library with a special children's event to help kick off the festivities.
With the support of the Scripps Ranch Friends of the Library, the library will host children's author, illustrator and Disney animator Benson Shum – author of "Anzu the Great Kaiju" and "Anzu the Great Listener," for two special programs on Wednesday, March 15.
First, a special story hour and book signing with treats will be held at 10 a.m., open to all. The Library Shop will be there with a pop-up store for anyone who'd like to buy one of Benson's books onsite.
Then, a storytime and discussion program for local second and third grade classes (which will be closed to the general public) will teach the students to draw Anzu. The participating classes will receive copies of Benson's books for their classrooms, courtesy of the Friends of the Library. All participating children at both programs will receive a take-home memento.