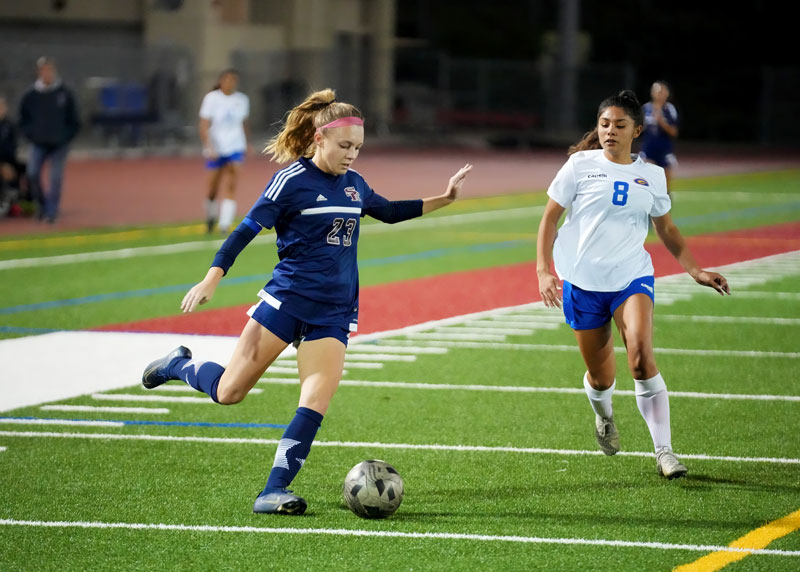 SRHS begins season with a scoreless tie
The Scripps Ranch High School (SRHS) varsity womens soccer team battled Grossmont High School to a 0-0 tie in the first game of the season at home on Nov. 30.
There would have been at least nine goals, but the scoreless tie is indicative of the many great saves and near-misses during the game.
Next, SRHS is scheduled to play Rancho Bernardo High at the Del Norte High field on Dec. 6 at 4 p.m., and Temecula Valley High on the Mt. Carmel High field on Dec. 7 at 4 p.m.