SRHS is on to postseason play
Several winter sports teams at Scripps Ranch High (SRHS) finished successful regular season play to advance to CIF-San Diego post season competition. The SRHS womens basketball team (not pictured) is set to play La Jolla Country Day on Feb. 18 in the CIF-SD Open Division bracket. Other teams are represented on this page and in this sports section.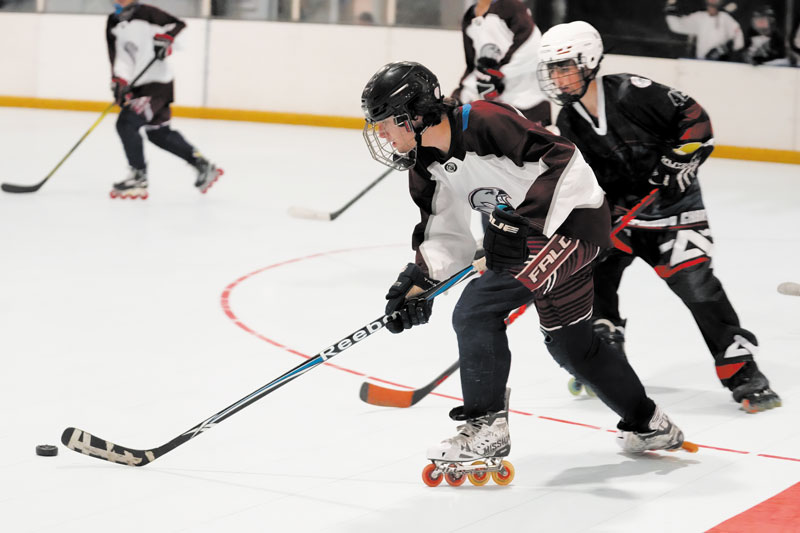 ON THE FLY: SRHS sophomore Tommy Fraser rushes the puck during a victory against Escondido Charter High on Feb. 6. The team just finished another winning regular season and is headed to playoff action.
---
HIGHLY SUCCESSFUL SEASON: SRHS junior Abbey Leader looks to pass against Olympian High during a 10-3 CIF-SD quarterfinal victory on Feb. 10. The win allowed SRHS to advance to the semifinals where the team lost 10-8 to Academy of Our Lady of Peace on Feb. 13 – ending an extremely successful season.
---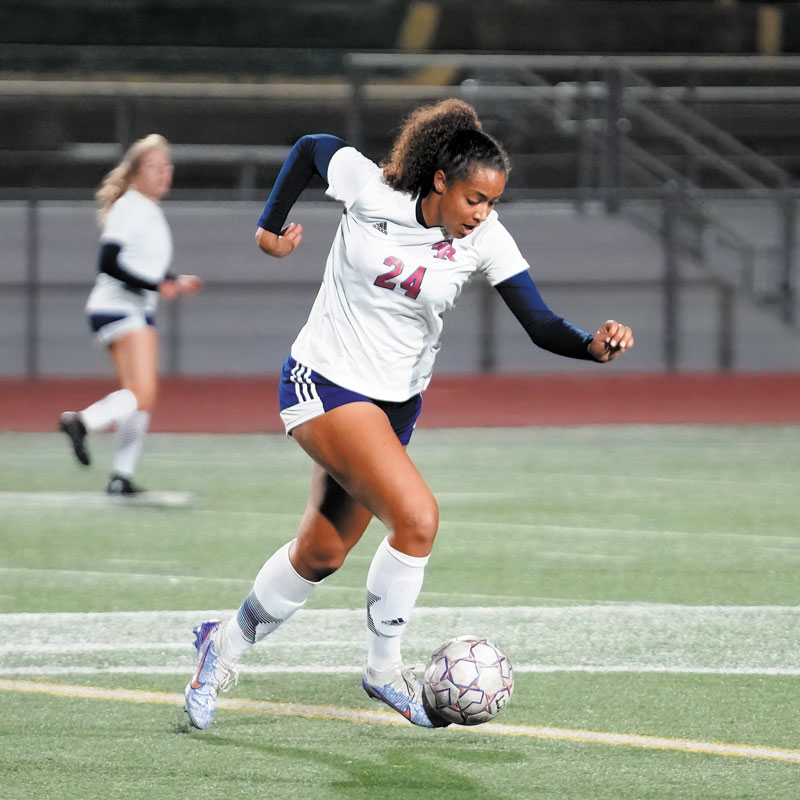 TAKING CONTROL: SRHS senior Noelle Mingo pushes the ball up the field during a 2-3 loss against Patrick Henry High on Feb. 10. This was the last game of the season for the SRHS womens team.
---
LAYUP: SRHS senior Micah Brickner goes high for a layup against Coronado High School during a 59-58 victory on Jan. 20. SRHS defeated Christian High 70-43 on Feb. 14 in the first round of the CIF-SDS Division 2 Championships and is set to play Rancho Bernardo on Feb. 17.
---
PERFECT HEADER: SRHS senior Henry Van Duren executes a header against San Diego High during a 0-3 loss on Feb. 9. The SRHS mens soccer team was scheduled to play Oceanside High on Feb. 15 in the first round of the CIF-SD Division 2 Championships.