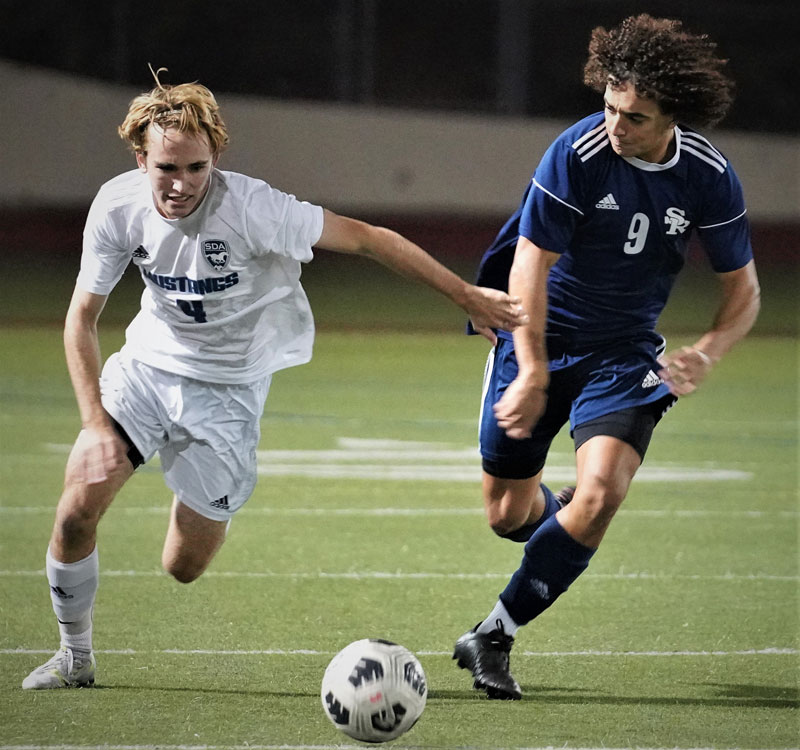 SRHS mens soccer team seeks victory
The Scripps Ranch High School varsity mens soccer team is still seeking its first win in this early season.
The Falcons lost to San Dieguito Academy 1-2 on Dec. 3 (pictured on this page). The game was part of the Francis Parker tournament, so each half was 30 minutes instead of 45 minutes. It was a good game and both teams scored their initial goal on a penalty kick. It's possible Scripps Ranch would have fared better had the contest been longer.
Next, the Falcons are scheduled to play away against Valhalla High School on Dec. 6 at 6:30 p.m.
University City High travels to Scripps Ranch for a game on Wednesday, Dec. 8 starting at 6 p.m.