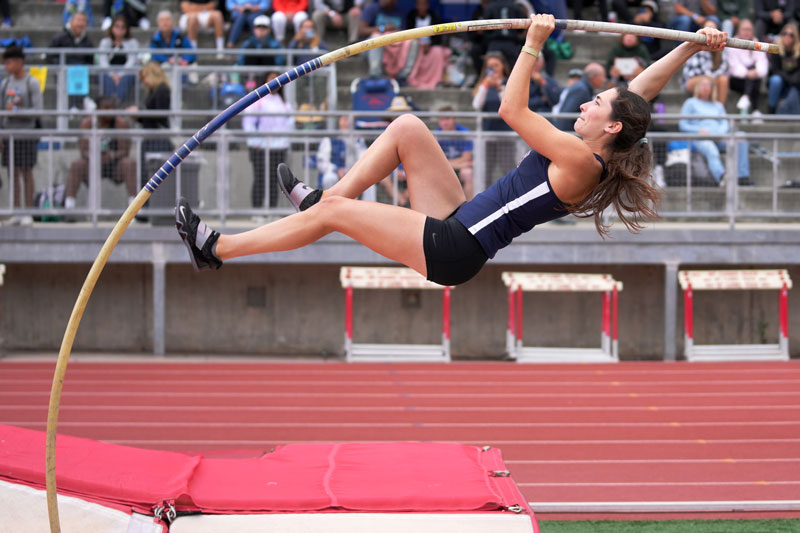 SRHS track team in CIF-SDS meet
Athletes from the Scripps Ranch High School (SRHS) varsity track and field team competed in the CIF-San Diego Section Championship Meet at Mt. Carmel High School on May 21.
Female competitors from SRHS took third place in the Division 2 team score. Aaliyah McCormick set a new CIF-SDS Championship Meet record in the girls 100 meter hurdles with a time of 13.82 seconds, beating her previous record of 13.85 seconds from last year's championship. Lexi Evans achieved a new personal record and school record with a 14-foot pole vault to easily beat all other female vaulters. The SRHS women will have three representatives at the CIF State meet next weekend: Aaliyah McCormick (100m hurdles and 100m), Lizzie Tarczy (high jump), and Lexi Evans (pole vault).
Competitors from the Falcons mens team placed sixth in pole vault and the 4 x 400 relay team placed fourth.