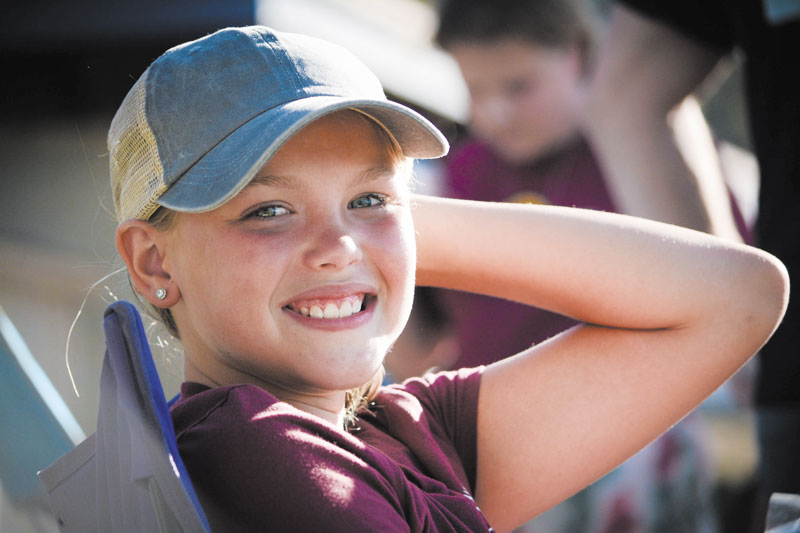 SRSA tournament is a big success
By Hector Trujillo
The 29th Annual Scripps Ranch Softball Association All-Star tournament concluded on June 5 successfully bouncing back from two years of uncertainty due to the Covid-19 pandemic with a total of 62 teams competing in 2022.
"The most important thing to me was that the girls playing in the tournament had fun," said tournament director Chris McChesney. "The teams coming from out of town were glad they played in Scripps Ranch."
Players in the 8 and under, 10 and under, 12 and under and 14 and under divisions played with approximately 750 girls competing, with each team playing at least three games. Scripps Ranch's 12 and under Gold team won its tournament championship. It was the team's fourth consecutive tournament championship.
"It takes a tremendous amount of volunteer help to put on a tournament of this size for the girls coming to Scripps Ranch to play," McChesney said.
Games were held at Cyp-ress Canyon Park, Sycamore Canyon Park and Spring Canyon Park, with teams from around San Diego County, Orange County and Los Ang-eles traveling to the Scripps Ranch area in order to take part.
"Our volunteers, mostly parents of our Scripps Ranch all-star players, put in an unbelievable amount of time to make this tournament a huge success," McChesney said.
There were special playing rules for teams taking part in the tournament. Teams had the option of batting their entire line-up and having free defensive substitutions. The teams that chose that option were allowed to use the "last out" as a courtesy runner for the pitcher or catcher. The teams not choosing the "bat around" option had to abide by the rules stipulated by USA Softball with regards to substitutions. During pool play, games could end in a tie, but during bracket play the international tiebreaker rules took effect if the game was tied at the end of an inning once time expired. The USA Softball "mercy rule" was also in effect when teams had a 15 run lead after three innings, 12 runs after four innings or 8 runs after five innings.
For a list of full results of this year's tournament, visit: srsoftball.org and select SR All-Star Tournament followed by the Tourney Machine option.