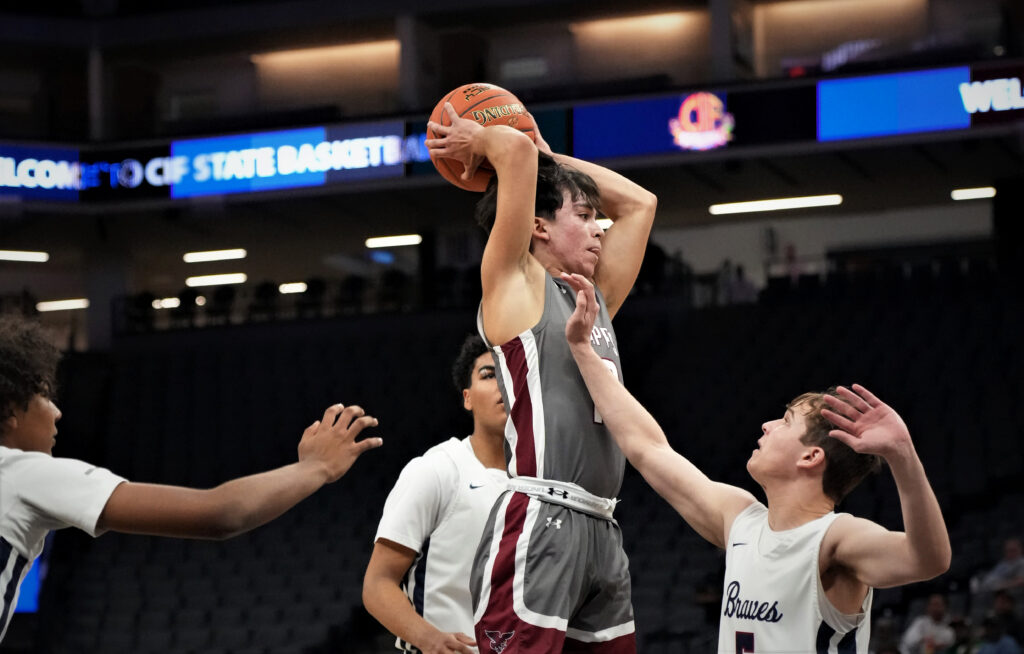 State Championship action photos
The Scripps Ranch High School Falcons mens varsity basketball team worked through a long, demanding season to capture the 2022 CIF State Boys Basketball Championships – Division IV title. This is the first State basketball championship in school history.
The team defeated fourth-seed Justin-Siena High of Napa 46-37 to capture the State crown on March 12 at Golden 1 Center in Sacramento.
The game was a low-scoring, tight thriller most of the time. It was tied at 14 after the first quarter, and Scripps Ranch was ahead by one point at halftime 22-21. The Falcons broke out with 12 points while holding Justin-Siena to just 4 points in the third quarter. Scripps Ranch held on to keep the lead for the victory.
Head coach Brock Flint and his staff, all the players, basketball parents and volunteers, and all other Falcons and fans involved helped bring this historic State basketball championship to Scripps Ranch.
Photos by Jim Wick on this page document the victory in Sacramento.