SUMMER EVENTS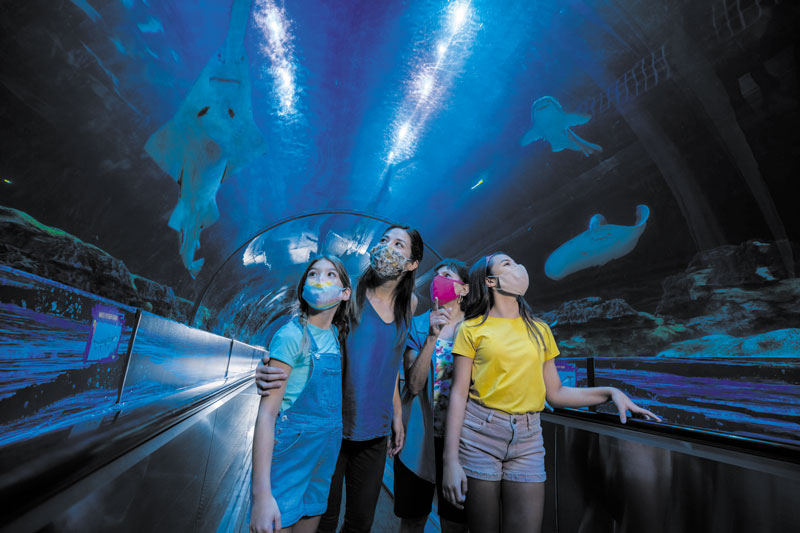 Shark Experience
SeaWorld is giving shark fin-atics the ultimate encounter with a brand new Ultimate Shark Experience ticket that goes on sale only through July 28, just in time for shark week. This new ticket offers a full day of immersive experiences to enable guests to get up close to see, feed, touch and learn about sharks.
seaworld.com/ultimate-shark-experience
---
JULY 26
'Crime and Punishment'
The Old Globe announces a one-week extension of the Globe-commissioned world premiere of "Crime and Punishment, a Comedy;" extended through Aug. 20. "Crime and Punishment, a Comedy" will play in the Sheryl and Harvey White Theatre, part of the Globe's Conrad Prebys Theatre Center in San Diego's Balboa Park.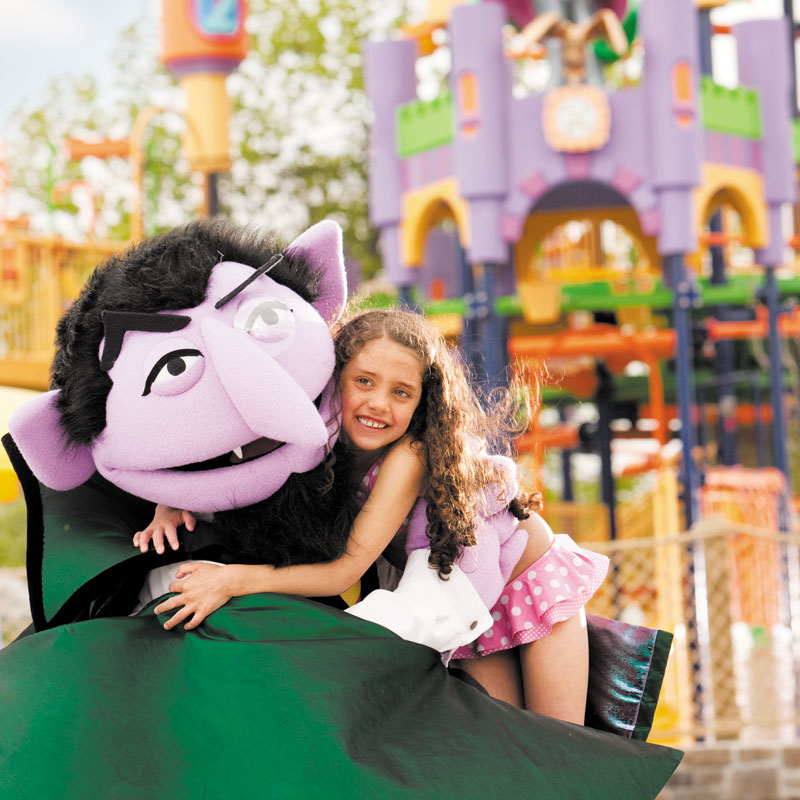 Count's Splash Castle
Sesame Place® San Diego recently opened The Count's Splash Castle, an all-new, multi-level water-play attraction perfect for all park guests, even the littlest splashers. The all-new Count's Splash Castle is a multi-level, interactive water-play attraction that features 111 play elements. Sesame Place San Diego is open daily and is located at 2052 Entertainment Circle in Chula Vista.
---
JULY 28
'Cinderella'
"Cinderella" returns to the Junior Theatre stage in this updated version of the classic and beloved musical. Running Fridays at 7 p.m. and Saturdays and Sundays at 2 p.m. through Aug. 6. JT's popular Pajama Night is Friday, July 8! The "Cinderella" ASL-interpreted performance will be Saturday, Aug. 5 at 2 p.m. All Junior Theatre productions are performed in Balboa Park's historic Casa del Prado Theatre, 1600 Village Place, at the corner of Old Globe Way and Village Place.
---
AUGUST 4
MCASD's Reflections
Reflections is an art-making workshop series designed to serve adults 55 and older. In this series, participants dissect the many facets of portraiture and the contrast between internal and external representations of the self while touring artworks from Museum of Contemporary Art San Diego's collection. In the art-making portion of the session, participants will put lessons into practice by creating portraits of many subjects. Each workshop will include an investigation of contemporary art-making techniques and materials.
'The Phantom of the Opera'
Encinitas-based Ovation Theatre presents "The Phantom of the Opera." Featuring a talented cast of performers from across San Diego, stunning sets and costumes, and Andrew Lloyd Webber's haunting score, Ovation Theatre's six-show run of "The Phantom of the Opera" opens Aug. 4 in San Marcos. Playing at the Howard Brubeck Theatre located at Palomar College in San Marcos Aug. 4-6 and Aug. 11-13.
'A Weekend with Pablo Picasso'
New Village Arts is bringing back to its stage Herbert Siguenza's tour-de-force performance of "A weekend with Pablo Picasso." Picasso paints, eats, drinks and shares his philosophy about art, war, love and the creative process. This one man show has traveled around the world to sold out performances. Preview performances run Aug. 4-11. Opening night is Aug. 12 with performances scheduled through Sept. 3.
---
AUGUST 12
Knife sharpening
The Seven Oaks Woodworking Club will sharpen knives, scissors, garden and other hand tools on Saturday, Aug. 12, at the Seven Oaks Community Center, 16789 Bernardo Oaks Drive, Rancho Bernardo. Drop off between 9:30 a.m. and 3:30 p.m.; pick up late Saturday or Monday. Cash or check. Chainsaws, power tools and saws not sharpened. For more information and pricing, visit the website.
---
AUGUST 19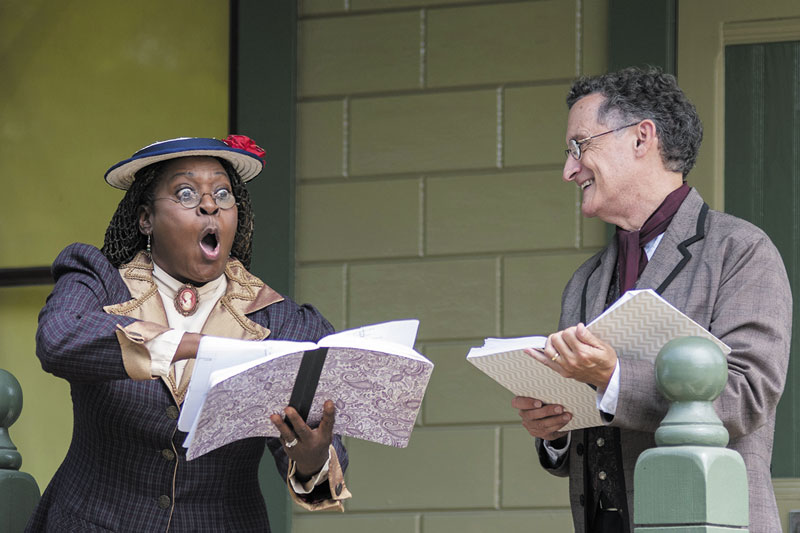 TwainFest
Write Out Loud, an organization founded with a commitment to inspire, challenge and entertain by reading literature aloud for a live audience, announces the 14th Annual TwainFest, Aug. 19, 11 a.m.-5 p.m. in Heritage County Park, 2455 Heritage Park Row in Old Town. TwainFest is an all-day festival celebrating Mark Twain and the literature and culture of 19th Century America. Free Books are provided at the Book Emporium to all who participate. Reservations are required for your free entry.