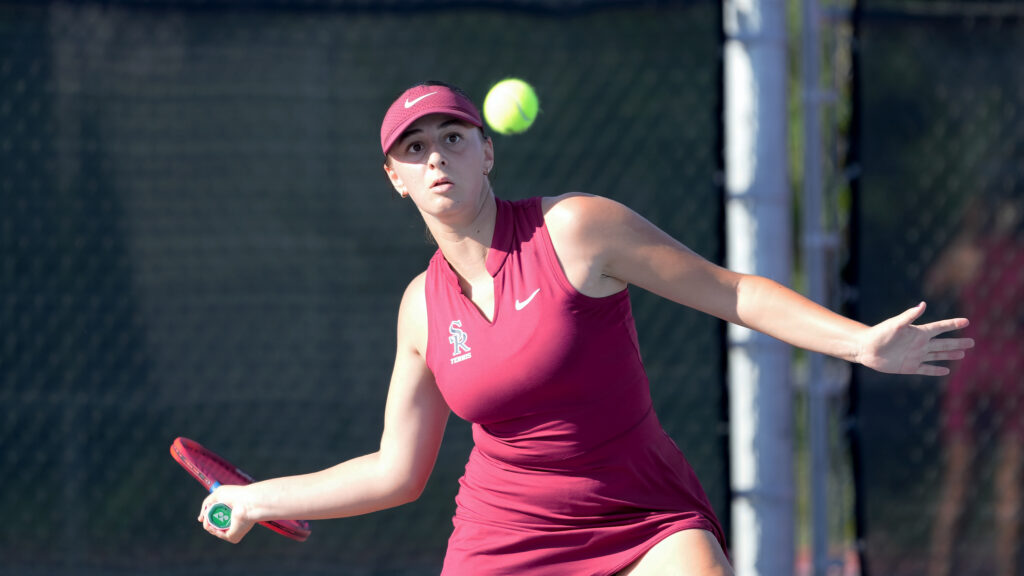 Tennis team beats LJ in a close one
The Scripps Ranch High School womens varsity tennis team played to a 9-9 match score tie against La Jolla High School before being declared the winner on Sept. 14. It was reported that the winner was determined by counting each game. Scripps Ranch came out ahead 94 games to 77 games.
Scripps Ranch will travel to face Academy of Our Lady of Peace in a conference match on Tuesday, Sept. 19 at 4 p.m.
(All photos on this page are by Jim Wick)