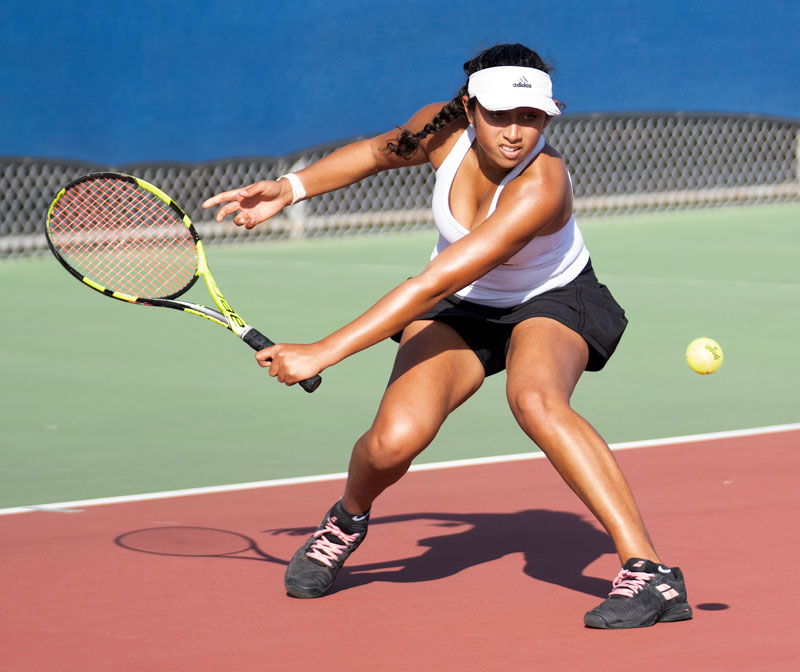 Tennis team wins first round matches
The Scripps Ranch High School (SRHS) women's varsity tennis team was the third seed in the CIF-SDS Division 1 Championships on Oct. 26 against 14th seed Valhalla High School in competition at Valhalla High. SRHS came away with an 18-0 win; capturing all nine singles matches and all nine doubles matches.
SRHS advanced to the quarterfinals where the team faced La Jolla Country Day – the winners over San Marcos Knights (10-8). Scripps Ranch hosted the quarterfinal match on Oct. 27 at 2:30 p.m.
Photos by Jim Wick.