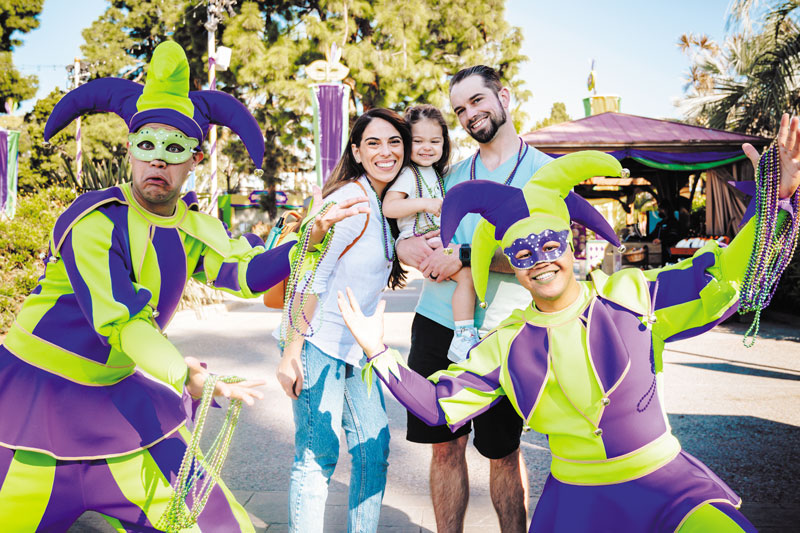 UPCOMING EVENTS
FEBRUARY 25
Mardi Gras at SeaWorld
SeaWorld San Diego is bringing back New Orleans flare, food and festivities with the return of Mardi Gras. The excitement of Mardi Gras comes to life with a party vibe full of live music and performances including a New Orleans jazz band, Mardi Gras processional, Louisiana-inspired laser show, plus multiple performers, colorful costumes and festive decor. The event runs this through Feb. 26, plus select dates. Visit SeaWorldSanDiego.com.
Walk for Animals
The San Diego Humane Society is holding a Walk for Animals fundraiser in Kit Carson Park, Escondido. Connect with other animal lovers and enjoy festivities including a pancake breakfast, dog activities, pet-friendly vendors and more – all while making a life-changing difference for animals in need. Sign up today to walk and fundraise on behalf of the animals: bit.ly/3Yujj6K.
---
MARCH 1
Flower Fields open
Mother Nature has transformed the rolling hills of North San Diego County into one of the country's most spectacular and coordinated displays of natural color and beauty. The 55 acres of giant Tecolote ranunculus, a flower renowned for its large, double-petaled blooms that sit atop tall, straight stems, comes to life again at The Flower Fields in Carlsbad, beginning March 1. The Flower Fields at Carlsbad Ranch are located at 5704 Paseo Del Norte, Carlsbad.
San Diego Theatre Month
For the eighth year in a row, dozens of San Diego performing arts organizations will offer value-priced tickets throughout the County. For Theatre Month 2023, all tickets will be offered at discounted rates of $15, $30 or $45. These seats are the best in the house as of the night of the event. The goal is to simplify ticket purchasing for all participating events by using one website www.sandiegotheatremonth.com. For questions, contact arts-
tix@sdpal.com or call (619) 234-ARTS.
---
MARCH 3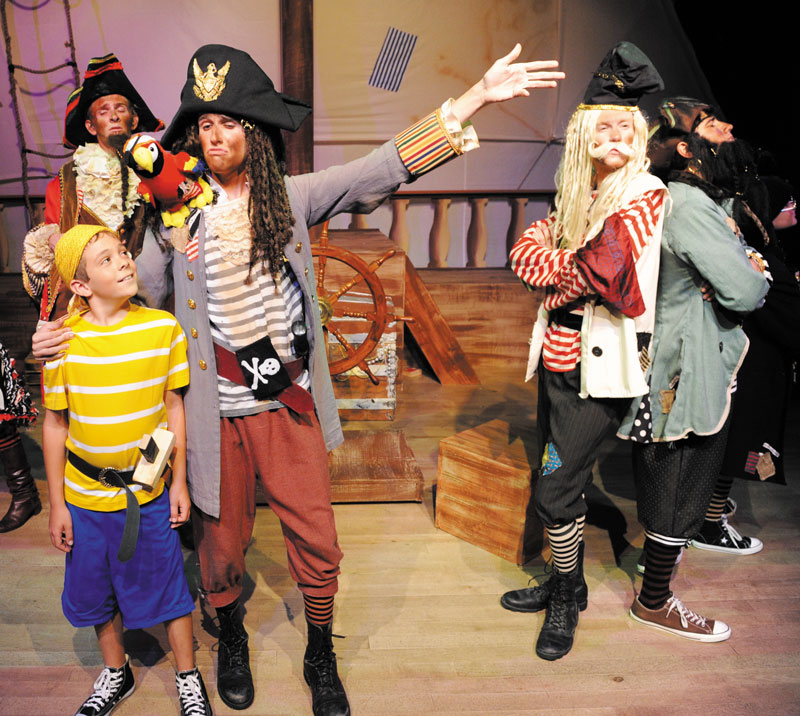 'How I Became a Pirate'
San Diego Junior Theatre continues its 75th Anniversary Season with the musical adventure "How I Became A Pirate." Sail off on a fantastical musical excursion when a band of comical pirates lands at North Beach looking for an expert digger to join their crew. Braid Beard and his mates enlist young Jeremy Jacob as they look for the perfect spot to bury their treasure. "How I Became A Pirate" will run Fridays at 7 p.m. and Saturdays and Sundays at 2 p.m. March 3-19. Junior Theatre productions are performed in Balboa Park's historic Casa del Prado Theatre. Tickets can be booked by calling the box office at (619) 239-8355.
---
MARCH 14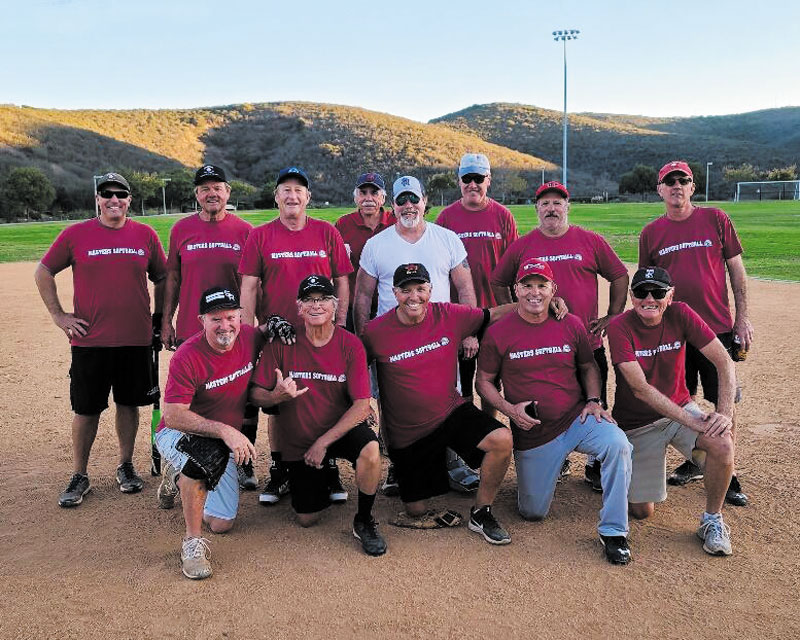 Men's 60 & Over Softball
The fourth season of the Scripps Ranch Old Pros 60 and Over Softball is set to begin play on Tuesday, March 14, at Sycamore Canyon Park (in Stonebridge). The league will consist of four teams with 14 players per team. Games will be played every Tuesday from 1:30 to 3 p.m. from March 14 through June 13.  The emphasis is on having fun, enjoying comradery, and avoiding injury! The rules are tailored for senior softball players. It's OK to over run the bases and no sliding is allowed. Register at srop.org/softball/mid-week-masters-softball. Any questions? Contact Kevin Clark at kclark@vitrek.com or phone (858) 334 3845.
---
MARCH 17
'The XIXth'
The Old Globe announces the premiere of "The XIXth" ("The Nineteenth"), written by Golden Globe Award winner Kemp Powers and directed by NAACP Award winner Carl Cofield. Mexico City, 1968: Two Black American sprinters, the fastest men on earth, raise their fists in protest. Inspired by real events from the historic 19th Olympic Games, this suspenseful world-premiere play chronicles the intersection of sports and activism, and shows the life-changing repercussions of being a champion who chooses to speak out. Performances begin March 17, with the opening on Thursday, March 23 on the Donald and Darlene Shiley Stage in the Old Globe Theatre, part of the Globe's Conrad Prebys Theatre Center in San Diego's Balboa Park. Tickets are now on sale at TheOldGlobe.org.
---
MARCH 19
Poway Symphony Orchestra
The Poway Symphony Orchestra will hold its first concert of 2023 on Sunday, March 19, 4 p.m. at the Poway Center for Performing Arts. It will offer a program of all American music with a special appearance by the Chestnut Brass Company. "American Extravaganza" will feature "Five of a Kind for Brass Quintet and Orchestra," an upbeat piece composed by Peter Schickele, renowned composer and parodist. Purchase tickets at powaycenter.com or call (858) 748-0505.